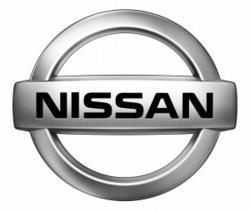 Manhattan, Kansas (PRWEB) July 22, 2011
At Briggs Nissan - the premiere Nissan dealer in Manhattan, Kansas - the sales team think Nissan CEO Carlos Ghosn is a great man.
In the wake of the twin calamities, staff from overseas plants converged at the global logistic nerve center near Nissan's Yokohama headquarters to help sort out parts allocation and share existing supplies. Ghosn said Honmoku's response to the crisis showed how essential it is to Nissan.
"Nissan was one of the companies which has responded the fastest and in the most efficient way to what happened after the earthquake," he said.
"This is obviously due to you, due to many people inside the company who are engaged in the company and reacted very quickly and in a way that is very cross-functional and cross-regional in order to limit the damage of this natural disaster," Ghosn continued.
The CEO also said such exports and parts shipment are a major part of what will make Nissan's POWER 88 growth plan successful.
"We are the benchmark here. I've seen on many key indicators with other companies that we are at the top level in terms of productivity, in terms of cost, in terms of speed," Ghosn said.
The CEO's visit Saturday came as Nissan and other automakers try to cut back energy consumption by 15 percent, a new challenge for staff at Honmoku and other Japanese centers as global demand ramps up further.
"We are at the top level and I would like to congratulate you for this and I would like to encourage you to continue to be at the top level."
Honmoku wharf usually sees around 300 containers and 1,000 trucks each and every day. Along with Nissan's supply bases in Kyushu, Aichi and Fuji, it is part of a crucial export chain. Moving autos and auto parts has been Honmoku's brief since opening in 1967, with exports running the gamut from early Datsuns to the latest Infinitis.
Consumers who want to learn more about what Nissan has in store for 2011 should stop by Briggs Nissan. As the premiere Nissan dealer in Manhattan, KS and surrounding communities, they go out of their way to make sure locals get the best deal possible and have a great experience when shopping for a new vehicle.
###