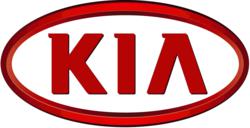 Topeka, KS (PRWEB) July 22, 2011
When it comes to Kia Racing, the sales professionals at Briggs Kia - the premiere Topeka, Kansas Kia dealership - love keeping up with all the wins in 2011. Michael Galati and Nic Jönsson again co-drove the No. 10 Infinity Audio Kia Forte Koup to the checkered flag at the recent Road America 200 in Elkhart Lake, Wisconsin. The #10 Forte Koup moved to the top of the Street Tuner (ST) Team standings while Jönsson climbed to the number one ranking in the Driver standings Both Kia Forte Koups finished in the top six at the Road America 200
"It's unheard of for a second-year racing program to stand on top of the podium, but to do it twice in a single year is even more remarkable and underscores the tremendous effort both Kia Motors and Kinetic Motorsports have put into the program," said Jönsson.
"The team went to extraordinary lengths to overcome the challenges posed by the Road America course and that makes this win even sweeter." In addition to the victory, the driving pair of Adam Burrows and Trevor Hopwood had their best outing of the season at Road America with a sixth place finish in the No. 12 Forte Koup.
Jönsson successfully held off repeated challenges from the second- and third-place cars for nine laps before a severe accident and full course caution ended the race under yellow and sealed Kia Racing's second victory of the season.
"We went to Road America knowing the course's long straights and elevation changes provided a significant challenge, especially against some of our turbocharged competitors, but the Kinetic Motorsports team did an amazing job preparing both Forte Koups and the team's strategy allowed Nic and Michael to use the braking and cornering portions of the track to their advantage and bring home Kia's second GRAND-AM victory," said Michael Sprague, vice president, marketing & communications, KMA.
"We entered the 2011 season with increased expectations, and the team's hard work and dedication to continuous improvement has paid off with three podium appearances in seven races," he continued.
Anyone interested in learning more about the great Kia lineup for 2011 should stop in at Briggs Kia. The leading Kia dealership in Topeka, Kansas and surrounding areas, they have a professional sales staff standing by to help consumers get their questions answered. They can even set up anyone interested with a test drive.
###