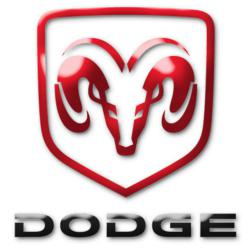 Topeka, KS (PRWEB) July 22, 2011
The 1,900 mile road race is being watched closely by the sales team at Briggs Dodge - the premiere Dodge dealer in Topeka, Kansas and surrounding communities.
Ten pairs of drivers and navigators with new Chrysler, Dodge, Jeep, Ram and Fiat vehicles began a "MoVenture" road rally on July 15, 2011. They plan to travel along 1,900 miles of roads with stops at nearly every form of Americana. Along the way, they plan on enjoying the local food as well as take in attractions that are off the beaten path - ie not on the Interstates.
The first leg of the adventure started at Chrysler Group LLC Headquarters, just north of Detroit, on Saturday, July 16 at around 9:00 a.m. The next seven days were spent on the road. More than 1,900 miles later, the rally concludes at the Mopar Mile-High NHRA Nationals at Bandimere Speedway.
"Most people know us for our performance business because of our successful history in racing including the Mopar Mile-High NHRA Nationals," said Tricia Hecker, Head of Marketing, Mopar.
"Mopar is much more than racing. We can service and support virtually any need a car owner has and we want to demonstrate this value proposition. MoVenture also is an opportunity to meet an intense group of Mopar enthusiasts, share their experiences along the way, all while enjoying the great American tradition of a summer road trip."
With Shell picking up the tab for fuel and Autonet mobile providing in-vehicle units for free Wi-Fi along the way, there are no worries about running out of gas money or getting lost on back roads.
With more than $5,000 in prizes and Mopar gear up for grabs, including a chance to win a Mopar Katzkin leather interior for the vehicle of their choice, "are we there yet" takes on a whole new meaning for the 10 teams in this MoVenture road trip.
Locals interested in learning more about the modern Mopar masterpieces are encouraged to stop in at Briggs Dodge. As the leading Dodge dealership in Topeka, Kansas and surrounding areas, they have a wonderful sales team that can answer questions and even schedule a test drive.
###