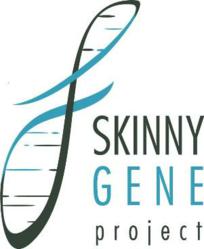 "Just as diabetes is an epidemic in our country, we can create a "ripple effect" that propels prevention forward – from a person, to their family, and through their community."
(PRWEB) July 21, 2011
The Skinny Gene Project announces the launch of their new program- Skinny Gene Healthy Birthday Wishes. The new Healthy Wishes program helps others create a birthday wish that best reflects their personal commitment to health and invite their friends and family to participate in their wish.
Whether they are interested in improving their own health, motivating others, or providing a diabetes prevention program to those who need it most, this new program gives others the chance to share their birthday in a way that creates positive change for the community.
"In our program each person has an opportunity to become both the wish maker and the wish grantor," says Marlayna Bollinger, executive director of the Skinny Gene Project.
The idea for the new Healthy Wishes program came about after Bollinger, recently made her own Healthy Wish for her 34th birthday.
"This year I wanted my birthday to be less about the gifts I could receive, and more about the gift I could give. I believe that helping someone to prevent diabetes is giving them a chance to celebrate of few more birthdays of their own. What could be more valuable than a second chance to live life?"
Using the Facebook Birthday Wish application, Bollinger posted a message to her friends and family that she would be celebrating her 34th birthday by completing 34 miles within a 2 week period. She then stated her wish was to have 34 people join her and pledge to walk, run, bike or swim 3.4 miles. Those unable to participate in any of the physical activities were asked to donate $34 to the Skinny Gene Project.
"Just as diabetes is an epidemic in our country, we can create a "ripple effect" that propels prevention forward – from a person, to their family, and through their community. It just has to start somewhere; I hoped my birthday wish could be a starting point," said Bollinger.
Marlayna's birthday wish exceeded her expectations. Over the two week period, 92 people in 5 different states walked, ran, swam, or biked a total of 928 miles. Together the group burned approximately 97,901 calories, which is the caloric equivalent of helping 2 people reduce their risk of developing diabetes by 58%.
In addition to participating in the physical component of Bollinger's birthday wish, the group helped to raise $1,600 in donations for the Skinny Gene Project. Approximately $1,300 of the donated amount was raised by one wish supporter, Gloria Moss, who walked 34 miles in the 2 week period and asked organizations in her hometown of San Antonio, Texas to support Bollinger's wish. As a result, representatives from Bexar County Medical Society, Britts &Associates, MD Health Group, New Braunfels Pediatrics, Northeast Methodist Hospital of San Antonio, and several other organizations all donated to the cause.
All donations to the Skinny Gene Project from the Healthy Wishes program will be used to provide financial assistance to low income adults who need help learning how to live a healthy lifestyle and prevent diabetes from affecting their family.
The Skinny Gene Project specializes in helping low income families prevent the onset of type 2 diabetes. Their Nutrition Education Diabetes Prevention program currently has a 75% success rate.
When asked what she hopes people will take away from her birthday wish, Bollinger replied, "It takes a community to create change. Many people are told that a person can prevent diabetes if they just lose weight, but they may not understand the energy and effort that is required to make prevention possible. If it took over 90 people, in a 2 week period, to burn the calories required to really give a person a chance to prevent diabetes, then how can we expect one person to do it by theirself?"
Please email the Skinny Gene Project at events@jmossfoundation.org to learn more about participating in their Healthy Birthday Wishes program.
The Skinny Gene Project (a division of the J. Moss Foundation) is a 501(c)(3) non-profit organization dedicated to preventing diabetes. They help educate those who are at-risk; empower them with the resources, tools, and support needed to make healthy lifestyle changes; and teach them how to make the long-term social, environmental, and behavioral changes needed to prevent the onset of type 2 diabetes.
###