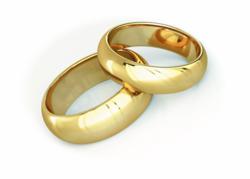 New York, NY (PRWEB) July 21, 2011
In honor of the New York's Marriage Equality Act which goes into effect this Sunday, July 24, 2011, the Museum of Sex is happy to offer married couples, of any sexual orientation, a special Two for One Promotion. Married couples who bring proof of their New York State marriage license to the Museum of Sex between July 24th through August 31, 2011, will receive two adult admission tickets for the price of one. A special thanks to all the New York State lawmakers that voted on this historic bill and congratulations to all the couples on their commitment to each other.
About The Museum of Sex
The Mission of the Museum of Sex is to preserve and present the history, evolution and cultural significance of human sexuality. In its exhibitions, programs and publications, the Museum of Sex is committed to opening discourse and exchange and to bringing to the public the best in current scholarship. The Museum's permanent collection of over 15,000 artifacts is comprised of works of art, photography, clothing and costumes, technological inventions and historical ephemera. Additionally, the museum houses both a research library as well as an extensive multimedia library. From fine art to historical ephemera to film, the Museum of Sex preserves an ever-growing collection of sexually related objects that would otherwise be destroyed and discarded due to their sexual content. In a city that never sleeps, the Museum of Sex is constantly evolving and has no plans to slow down.
###