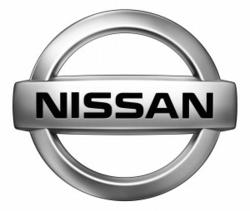 Lawrence, KS (PRWEB) July 22, 2011
The sales staff at Briggs Nissan Lawrence - the leading Lawrence, Kansas area Nissan dealership - know that the LEAF is changing the way cars will be sold in the future as well as winning awards. The recent win at the historic Pikes Peak just goes to show how well put together the Nissan LEAF is and how well it performs.
Under blue skies at the 89th running of the Pikes Peak International Hill Climb recently, veteran Nissan off-road truck racing champion Chad Hord and the 100% electric Nissan LEAF made history as the 1st winners of the Electric Production Class. The Nissan LEAF completed the 12.42 mile run with a time of 14 minutes 33 seconds.
"The Nissan LEAF was great fun to drive up the mountain," said Hord. "With the instant torque from the electric motor we were able to jump out of the many slow corners and the performance was very consistent from the bottom to the top since the electric motor wasn't affected by the high altitude near the summit like the gasoline powered cars."
"The Nissan LEAF and Chad both performed flawlessly this week," said Ron Stukenberg, senior manager, Marketing Communications, Motorsports.
"This was an innovative way to demonstrate that 100 percent electric vehicles perform very well in highly demanding situations like the Pikes Peak International Hill Climb."
Colorado Springs resident Brad Lovell made it two in a row with a second place finish in the tough Pikes Peak Open class in a time of 12 minutes and 33 seconds. This was done in the same truck that finished second at Crandon despite the very different nature of the course at Pikes Peak verses that at Crandon.
"We drove straight back to Colorado Springs from Wisconsin and quickly modified the Frontier to a pavement-type set up to make tech inspection on Tuesday and then be ready for the first practice at 3:30 a.m. Wednesday," said Lovell.
"The team did a great job to make it all happen with very little sleep. I couldn't be prouder of what we've accomplished in the past two weeks."
Anyone interested in the award winning (and race winning) Nissan line-up for 2011 should contact Briggs Nissan Lawrence. They are the leading Nissan dealer in Lawrence, Kansas and surrounding areas.
###