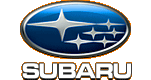 Lawrence, KS (PRWEB) July 22, 2011
At Briggs Subaru - the premiere Subaru dealer in Lawrence, Kansas and surrounding areas - they were happy that Subaru Rally Team USA driver David Higgins recently won the 2011 Rally America National Championship with a 2nd Overall finish at the season finale, the New England Forest Rally. The 2011 driver's title is the third for Higgins in the USA having won the SCCA ProRally Championship in 2002 and 2003.
"It's amazing and hasn't really sunk in yet," explained Higgins at the podium celebration. "The level of competition was really fierce all year, and it was a big challenge for me to come back to the USA after seven years away and adjust to new events, a co-driver I had never worked with before as well as new car. But everything meshed really well and our Subaru STI was a joy to drive fast. Driving for Subaru is every rally driver's dream as the brand is so famous for rallying, so this is something really special for me."
"Both David and Craig have done a stellar job the entire season extracting the utmost performance from their STI, supported by the solid car preparation by our team," noted James Han, motorsports marketing manager for Subaru of America, Inc.
"With the championship comprised of only six rounds against defending titleholders Antoine [L'Estage] and Nathalie [Richard] with their experience on those events makes SRT USA's successful effort in regaining the championship that much more special. The effort of our team members and supporting sponsors has been exceptional, and the superlative performance of our STI was properly showcased."
In addition to three event victories and the driver's title in the Rally America series, Higgins recently won the re-born Mt. Washington 'Climb to the Clouds' Hillclimb, which is also very impressive.
Anyone interested in learning more about the great Subaru models for sale in 2011 should stop by Briggs Subaru - the premiere Lawrence,Kansas Subaru dealership. Their sales team is professional and can help answer any questions consumers might have about any of the great Subaru cars or crossovers in their 2011 lineup. From service to selection, the Briggs Advantage is tough for other car dealers to beat.
###