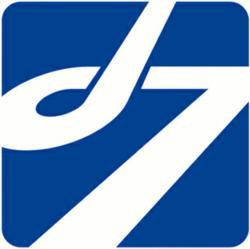 TwitPic it, Tweet it, and Win $400 Cash!
Mahattan, New York City, NY (PRWEB) July 25, 2011
Dial 7 has over 230 very visible advertisements posted around the city and at the airports. Have you seen a Dial 7 Car & Limousine Service billboard or kiosk ad while you were out and about? Perhaps you've seen the Dial 7 truck delivering flyers throughout the city. If you see an ad, pull out your mobile device, take a picture of it and upload it (along with the location) to your Twitter/TwitPic account. [Ex: "I just saw an @dial7carservice billboard ad/truck http://yfrog.com/h82o0sbj
on 42nd St & 8th Ave, Manhattan"]
Dial 7 Car & Limousine Service challenges you to find all their billboard, kiosk and airport ads along with one sighting of the Dial 7 truck before summer's end, September 25th, 2011. The person with the most sightings at the close of the contest will receive a cash prize of $400. http://conta.cc/nSgEEt
For an interesting twist you'll automatically be entered in Dial 7's "Contest Within A Contest." Each week there will be one SECRET ad location. The first person, each week, to submit a photo and cross streets of the SECRET ad location will receive a $10 gift certificate towards a future ride with Dial 7. All you need is your mobile phone (or camera) and a keen eye for Dial 7's advertisements. No purchase necessary.
Round up your friends [mainly the ones that are good at solving "Where's Waldo?" puzzles]. Share it on your Facebook page, Tweet about it, and let the hunt begin!
Dial 7 will be monitoring who tweets the most pics and locations and will retweet those users' posts. "This is a great opportunity for people to challenge their friends to participate, compete and communicate with each other using a social media contest," says Tarek Mallah, Dial 7's General Manager. He adds, "People usually see our ads throughout their daily commute and they know who we are, so it's pretty easy to just pull out your phone and snap a picture."
The Dial 7 Car & Limousine Service TwitPic Contest began on July 19, 2011 and ends Sept 25, 2011.
Visit Dial 7's website, http://www.dial7.com, create a free profile, and you will be added to the Dial 7 Car & Limousine Service mailing list. "Like" the Dial 7 Facebook page, follow @dial7carservice on Twitter, and remember to 'check-in' on Foursquare whenever you use Dial 7 Car & Limousine Service.
Dial 7 Car & Limousine Service "The Best In Transportation…"
Dial 7 Car & Limousine Service has been serving riders for over 30 years. Though specializing in service to and from all major metropolitan airports, Dial 7 offers trips around town and anywhere else you want to go. A fleet of over 750 late model Lincoln Town Cars, Mini Vans, Full Size Vans and a Luxurious Selection of Stretch Limousines and SUVs assure the right vehicle for every occasion. Dial 7 offers affordable rates, clean, late model vehicles and courteous, professional drivers. Dial 7's SELECT vehicles offer many amenities, including Wi-Fi and bottled water.
Dial 7 is proud to boast the most user friendly, on-line reservation system in the transportation industry. Visit us at http://www.dial7.com to check prices and make a reservation. Of course if you prefer, simply call 212-777-7777 where a large staff of friendly, knowledgeable operators are available 24/7 to assist you. For your convenience, Dial 7 accepts both cash and credit card.
###