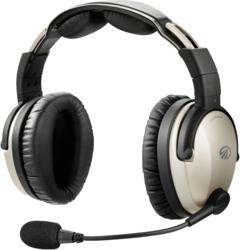 Lake Oswego, OR (PRWEB) July 22, 2011
Lightspeed Aviation announces the release of its next-generation headset, Zulu.2. The company's new Zulu.2 includes several patent-pending innovations and capitalizes on Lightspeed's strength of responding to the ever-increasing needs of today's pilots. Improving in the key areas of quiet, comfort and clarity, the new Zulu.2 once again sets the bar for premium aviation headsets and is the only headset currently on the market that offers full-function BluetoothTM compatibility for both phone and music devices. In addition, the proprietary LightComfortSM design of Zulu.2 provides an exceptional fit with plush ear seals and less side pressure resulting in unprecedented comfort.
Allan Schrader, president of Lightspeed Aviation states, "We are extremely proud of the advancements in design, technology and performance that are incorporated into our new Zulu.2 headset. We took a great headset and made it even better and we believe the market will appreciate the overall value and performance that Zulu.2 offers. We are also extremely proud to have been recognized as #1 in Professional Pilot Magazine's Headset Preference Survey. This achievement is a great indication of the overall relationship the company has been striving to build within the aviation community."
Since 1996, Lightspeed Aviation has been known as the innovation leader in aviation headsets for professional and general aviation pilots. Excelling in comfort, clarity, and technological advances, Lightspeed Aviation and its signature headset Zulu are the premium standard.
###