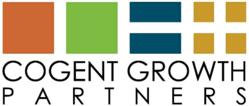 Cogent was instrumental in the entire transaction lifecycle
New York, NY (PRWEB) July 21, 2011
Cogent Growth Partners, LLC (Cogent) announced today that they advised Circle Computer Resources (CCR), a 25 year old information technology service provider headquartered in Cedar Rapids, Iowa, on its recently announced acquisition of Cramer IT of Coralville, Iowa (CramerIT) which closed on July 1, 2011.
According to Rick Murphy, a Managing Partner at Cogent, "this transaction is an example of a broad-based information technology company leveraging growth by acquisition to expand the reach of its managed services division in a specific target market." Murphy noted that, "CCR has ranked as one of the MSP 100 for the past two years and enhancing the excellent service that Cramer IT has been providing to their clients will be a key milestone as the customers are integrated into the CCR family."
Cramer IT President Josh Cramer believes CCR is a very good match for his company, stating "CCR is similar to Cramer IT in many ways. With compatible services and philosophies, I feel this is a wonderful opportunity to further improve customer service, while uniting our product offerings and delivery capabilities. This will enable us to deliver a wider, holistic solution to our combined client base."
"CCR and Cramer IT certainly complement each other very well," explained Chris Kelly, President of CCR. "The ISP & IT services we now offer as a result of the business combination are intended to optimize operations, better manage risk and deliver improved business value to large and small companies around the globe." Following the acquisition, CCR will employ a staff of 50, said Kelly.
"Cogent was instrumental in the entire transaction lifecycle," added Kelly stating, "They worked to complete due diligence and operational integration planning, handled negotiations, as well as all the documentation, and after the closing, they continue to be very involved in executing the integration plan. Cogent's hands-on approach allowed us to focus on running our business while getting us through the entire process."
Founded by industry veterans, Cogent specializes in helping IT Services and Managed Service Providers realize growth via planning and execution of customized merger and acquisition strategies.
About Cogent: Cogent Growth Partners is a buy-side merger & acquisition advisory firm combining focused merger & acquisition know-how with deep IT Services operational expertise. Cogent works specifically with clients in the IT and Managed Services space, helping them create successful companies that deliver outstanding client service, exceptional financial results and improved equity value for the owners – all while mitigating the risks often associated with planning and executing acquisition and exit strategies.
About Circle Computer Resources: Circle Computer Resources provides reliable, business-focused IT infrastructure services that optimize operations, manage risk, and deliver business value to large and small companies around the globe. The company specializes in restaurant and service industry IT, Internet access and software development services, as well as nationwide broadcast monitoring services. For more information, contact Chris Kelly at (319) 362-2384, Chris.Kelly(at)ccr(dot)net, or visit http://www.ccr.net
###