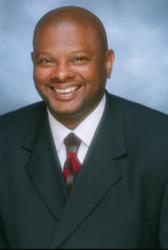 (PRWEB) July 20, 2011
Dr. Harlan's duties include proving academic and administration leadership of the division, development and oversight of the division budget, and supervision of course scheduling, faculty assignments, and instructional delivery for courses in the division all of the campuses.
A first generation college student himself, Harlan has a doctorate in human services from Capella University, a master's degree in criminal justice administration from Boston University, and a bachelor's degree in criminal justice from Michigan State University.
He also is a graduate of Harvard University's School of Education Performance Assessment in Higher Education Program and its HIHE's Program. Additionally, he is also a graduate of the American Association of Community College's NCBAA's Leadership Institute, the John F. Kennedy School of Government of Harvard University, and The Brookings Institute's U.S. National Security Symposium.
###