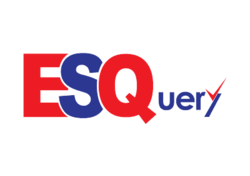 Verify Your Lawyer:"Trust but Verify"
Henderson, NV (PRWEB) July 21, 2011
Touchstone Standard Corporation will offer Lawyer 'Background Reports' with the launch of a new WEBSITE: http://www.ESQuery.com. Now the public will be able to 'Verify a Lawyer', when ordering an ESQuery 'Background Report'.
ESQuery has recognized that, until now, many people do not know how to get a Background Report on a lawyer, or who to trust to verify a lawyer. ESQuery points out that many people who had a bad experience with a lawyer, or have become the victim of a lawyer, made the major mistake of failing to verify a lawyer.
The motto at ESQuery is simple: 'Trust but Verify'. ESQuery believes it is important to trust a lawyer to provide advice on legal matters, but they strongly encourage that-first consumer's verify the lawyer's background with ESQuery.
At ESQuery (http://www.ESQuery.com) a 'Background Report' to 'Verify Your Lawyer', is a fast and easy way to verify a lawyer's background, for someone that may consider hiring, or may have already hired a lawyer-to prevent becoming another victim of a lawyer.
The decision to hire a lawyer based on his/her background and experience, may be critical as to determining the outcome or future of a family, home, assets and more. In some cases, it may be life-altering.
ESQuery allows consumers to get just the objective facts about lawyers vs. subjective self-promotional advertising, seen on lawyer websites or lawyer affiliated websites, paid for and created by lawyers themselves.
What sets ESQuery apart, is that they do not have a bias or agenda. ESQuery does not care what lawyer someone may choose to hire. ESQuery does not allow lawyers to advertise on their site, nor are they owned by lawyers or affiliated with any lawyers or law firms. ESQuery does not offer ratings (which are frequently subjective and hard to prove). They only offer hard, objective facts about lawyers, a consumer may consider hiring.
ESQuery 'Background Reports' will verify the lawyer's information about his/her current status to practice law, the number of years they have practiced law, which states they are currently licensed and whether they carry malpractice insurance and more. The mission at ESQuery is to provide 'just the facts' to millions of Americans who may find it necessary to verify a lawyer's background prior to consulting or hiring a lawyer.
Every ESQuery 'Background Report' is compiled individually, by a team of skilled researchers. Upon receipt of an ESQuery Background Report, tell the lawyer, "You've been verified by ESQuery"!
For more information, or to schedule an interview, contact the Public Relations Department at info@ESQuery.com, or alternatively, visit http://www.ESQuery.com and contact the help section. To speak by telephone, ask for the Public Relations Department @ 1-855-566-1200, or ask directly for Steve Ohannesian.
The address for ESQuery is:Touchstone Standard Corp:ESQuery, 2931 St. Rose Parkway, Suite 340, Henderson, NV 89052.
# # #