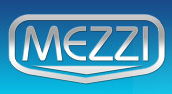 Vancouver, BC, Canada (PRWEB) July 22, 2011
MEZZI, world renowned aluminum carrying case manufacturer, noted its one-year anniversary of its online auction feature, which lets customers bid on top-quality aluminum cases on the same e-commerce site where MEZZI does most of its retail business.
"Ever since our launch of the auction feature a year ago," says MEZZI President, David Mezzi, "we've heard of countless stories where customers actually had fun while making a purchase online, and we think that speaks volumes about the way we like to do business. We're forward-thinking and customer-focused."
Unlike other online auction sites, where nameless, faceless merchants are selling wares based on stock photos, MEZZI.com sells its own products direct to customers while still bringing in all the excitement of online bidding.
"What we believe is unique and cool about buying an item through an auction," says David Mezzi, "is that lots of people are competing for that one item, and as the timer ticks down, hearts race and fingers are crossed. And when it's over, there's triumph or a "I'll get it next time" sentiment, depending on whether you were victorious in your bid."
Websites that represent both the manufacturer and retailer, and that also run their own auction, are virtually unknown at this time. MEZZI has been designing, manufacturing and selling premium aluminum cases for over 15 years, so they were in a prime position to launch such a unique effort. And after a year of successful auctioneering, business is as strong as ever.
At any time there may be 10 or more different aluminum cases up for auction, ranging from their stylish briefcases and laptop cases, to their sturdy and dependable tool cases and cosmetic cases. The deals customers have scored through auction have been as much as 50 percent off retail, or more. Some of the cases are the same type as ones seen on television (NBC's "Deal or No Deal" and "Chuck") or at the movies (13 and Mission: Impossible III starring Tom Cruise). All the cases MEZZI sells through its online auction are their own - not a generic knock-off or aftermarket case, and since MEZZI already sells its cases at prices lower than most of their competitors, the auction feature on their website gives them an edge over the competition.
For more information about MEZZI's auction site, visit http://www.mezzi.com/Auction/ MEZZI can also be found on Facebook and Twitter.
About MEZZI
MEZZI has been manufacturing and retailing fashionable, affordable aluminum cases for more than 15 years. In that time, MEZZI has grown its business from only a handful of briefcases to a full line of cases suitable for a variety of uses, including metal rifle cases, art portfolio cases, travel cases and business card cases. The company's cases are frequently sought by celebrities and producers for movies, television shows, music videos and high-end gifts. Find out more about MEZZI aluminum cases at MEZZI.com.
# # #