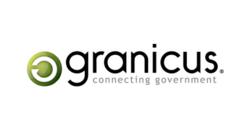 Our ability to increase sales by more than three hundred percent over Q2 of last year indicates that we're continuing to deliver products that add value to the government sector including more transparency, efficiency, and better citizen engagement
San Francisco, CA (PRWEB) July 21, 2011
Granicus, the award-winning cloud platform provider for government transparency, efficiency, and citizen participation, today announced record sales growth in the second quarter of 2011. Results illustrate the company's ability to meet demands in government for cloud-based software to lower operating costs and improve performance across critical business areas including legislative workflows, citizen engagement, and transparency.
"Government agencies are expected to enhance citizen services and raise productivity levels despite shrinking budgets and limited staff. Technology is helping them fill these gaps," says Tom Spengler, Granicus CEO & Co-Founder on the Granicus Blog. "This year, Granicus made significant product investments to help government agencies streamline inefficient legislative workflows while empowering them to deliver more timely and useful information to their citizens. Our ability to increase sales by more than three hundred percent over Q2 of last year indicates that we're continuing to deliver products that add value to the government sector including more transparency, efficiency, and better citizen engagement," he adds.
The company's growth is evidenced across these core areas:

Growth year-to-date – 157% growth over first 6 months of 2010
Growth by quarter – 340% sales growth in Q2 2011 over Q2 2010
New customers – 32 new government agencies joined the Granicus Cloud Platform in Q2 2011
Nearly 1,000 agencies currently rely on Granicus solutions to eliminate inefficient legislative processes while building trust with their citizens. Granicus' cloud-based platform and product suites provide different modules and features that are specifically designed for government including workflow automation, streaming video, an iPad app, and other transparency and citizen collaboration tools. These technologies are all hosted and managed by Granicus to ensure agencies have top-tier security, long-term maintenance and support, and continuous software enhancements without needing to worry about budget—it's all included in an affordable monthly subscription fee.
Another factor contributing to Granicus' strong Q2 results was the release of its new Legislative Management Suite, powered by Legistar®. This solution has already exceeded sales expectations by 300%. The product enhancement adds another layer of workflow automation to help Granicus clients manage and track their legislative work—including agenda creation, approval routing, and history tracking—with greater accuracy and efficiency than ever before.
Resources:

About Granicus
Granicus, Inc. is the award-winning cloud platform provider for government transparency, efficiency, and citizen participation. It offers the first cloud platform and product suites designed specifically to help government agencies establish meaningful connections with citizens while reducing operational costs. Granicus has been recognized the past three years for being one of the fastest growing company private companies in the U.S., San Francisco, and the Silicon Valley by Deloitte LLP, the San Francisco Business Times, and Inc. Magazine.
###