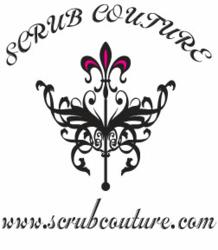 Who doesn't like free shipping!
Boston, MA (PRWEB) July 21, 2011
The rapidly growing medical supply company Scrub Couture is having a Facebook "Like" contest. At the time of writing they have 274 "Likes" on their Facebook page and promise if they can get to 500 they will offer free shipping on all orders for the month of August.
The potential savings is huge, not to mention convenient. Any online shopper can relate to the pain and hassle of having to sometimes set up an account, type in a zip code, choose the shipping method, recalculate cost, and just to find an outrageous shipping charge. What if the consumer could go shopping online and not have to worry about shipping, they could easily keep track of what they're spending just by adding scrubs to their cart.
Amazon, Zappos and other large online retailers offer free shipping, so it must be a good practice to follow, right? "When shopping online I'll tend to go with the website that offers free shipping, who wants to pay for a product then pay and additional charge on top of it. It just doesn't feel like your getting a deal. And isn't that the whole concept of online shopping, fast, cheap, and delivered right to your door?" states Danny Moore.
This contest is essentially a way for online shoppers in the medical field to cast a "vote" in favor of free shipping, and depending on the outcome Scrub Couture is debating on eliminating shipping costs all together.
Scrub Couture is an authorized distributor of Scrubs, Lab Coats, Medical Footwear and Instruments manufactured by ADC, Anywear Footwear, Avia Footwear, Baby Phat Scrubs, BooJee Beads, Cherokee Uniforms & Footwear, Dickies Medical, K-Swiss Footwear, Gel Scrubs, Littmann Stethoscopes, MDF Instruments, Med Couture, New Balance Healthcare, Peaches Uniforms, Prestige Medical, and Skechers Uniforms.
###