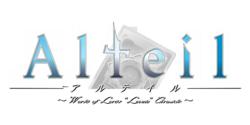 Los Angeles, CA (PRWEB) July 22, 2011
Gamepot, Inc., a leading Japanese Online Game Publisher, is pleased to announce the exciting addition of the browser-based free-to-play online card game "Alteil" to its US online game portal http://www.gamepotusa.com as of July 21, 2011.
Alteil was operated by Media Blasters, LLC before joining Gamepot USA network at the address http://alteil.gamepotusa.com. Existing Alteil users will be able to transfer all account information including their characters to a newly created Gamepot USA account and will be able to enjoy Alteil exactly as they did before. Gamepot USA also hosts the long-running "Mir2: The Legend Continues" and users will also be able to enjoy Mir2 with the same Gamepot USA account.
To commemorate the new addition, Alteil is currently offering unprecedented special promotions for both existing and new users. For example, existing Alteil users who complete the transfer process to Gamepot USA will be able to get special multi-sphere cards, an entirely new type of card never seen before in Alteil. New users will also have a chance to earn free bonus "Gran" which is a primary in-game currency in Alteil, or "Point Cards" which can be exchanged for any card they want. This is only the beginning, more events and details are available at http://alteil.gamepotusa.com.
Official Youtube Channel: http://www.youtube.com/alteilamerica
Follow us on Facebook: http://www.facebook.com/Alteil
What is Alteil?
Alteil is a browser-based online card game currently available in Japanese and English with more than 850,000 registered users. The character designs and card art have been created by more than 40 famous Japanese illustrators such as Katsuya Terada, Hitoshi Yoneda, Rei, Jun Kawasaki and Yuji Kaida. Their designs and illustrations have graced such projects as Tekken 5, Blood the last Vampire, Xanadu, Duel Masters, Code Geass the manga, the Gundam models and the American Hellboy movie. The game itself is under the direction of Takuji Asanuma, writer/director of Star Ocean and Valkyrie Profile.
Assemble a play-set of 30 cards from a library of more than 700 choices, including Soul Cards, Girmore Cards and unique Character cards. Use them to assail your rivals until you reduce their Life Points to zero!
There are also beginner friendly servers and NPC battles so that users can get enough practice before advancing to PvP.
Users can also watch other players' battles and record your victories to share with other players.
About Gamepot
Gamepot Inc. is a Japanese digital entertainment powerhouse servicing Japan with a balanced portfolio of published titles featuring Fantasy Earth Zero, Pangya, Wizardry Online, Mebius Online, PaperMan, and many others.
Gamepot, Inc. Website: http://www.gamepot.co.jp/english/index.aspx
Gamepot USA Website: http://www.gamepotusa.com
Release in word format, Logo, Screenshots are available here: http://alteil.gamepotusa.com/PR/alteilimages.zip
###