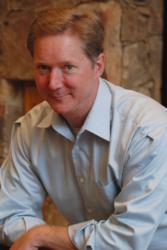 Now companies have a compelling business case to move their SharePoint to the cloud. The old licensing barriers...are now gone.
Reston, VA (PRWEB) July 21, 2011
As more businesses adopt cloud services, they can now turn to AIS Network (http://www.aisn.net) for the flexibility they need to move in-house SharePoint server and application workloads to the cloud. The hosting pioneer today announced that it is the first SharePoint 2010-focused hosting company in the world to become a Microsoft Authorized License Mobility Partner.
"Take your in-house Microsoft SharePoint Server licenses and move them to the cloud, seamlessly, because when you host SharePoint with AISN, you can now place your licensed software in our hosted environment, instead of only on-premise," said AISN CEO Jay Atkinson.
"So, if you're a business that's fed up with hosting your own SharePoint and you're ready to rely on a SharePoint hosting provider to do it for you, you are now finally free to take that last step into cloud hosting."
On July 1, Microsoft announced that businesses using Microsoft SharePoint and other software applications under volume licensing agreements now have the flexibility to deploy application server software on-premise or host it with authorized mobility partners like AISN.
This license mobility, known as License Mobility through Microsoft Software Assurance, covers Microsoft SQL Server, Microsoft Exchange Server, Microsoft SharePoint Server, Microsoft Lync Server, Microsoft System Center servers and Microsoft Dynamics CRM. Licenses for application server software that are covered under software assurance can be run in service providers' datacenters on shared hardware for that customer's dedicated use.
"Now companies have a compelling business case to move their SharePoint to the cloud," Atkinson said.
"The old licensing barriers to hosting SharePoint in the cloud are now gone for AISN clients. With this new authority from Microsoft, we can help our clients move existing, on-premise hosting licenses directly to the cloud without requiring our clients to buy new licenses. We are currently the only SharePoint 2010-focused hosting company to be authorized to offer this license mobility."
Atkinson explained that Microsoft's new licensing model essentially helps "disconnect the purchase decision from the decision of where the customer deploys the license."
Previously, a company's reluctance to move its in-house SharePoint Server environment to the cloud may have stemmed from a hesitation to write off its capital investment in SharePoint licenses restricted to on-premise use. Moving to the cloud would have required subscribing to new licenses from the company's hosting provider under a different licensing model – potentially a financially burdensome scenario.
Atkinson said that instead of paying a monthly subscription fee for new software licenses and shelving similar software licenses previously purchased for in-house use, a company can simply use the software that it has already licensed — in the cloud. Depending on the actual environment, there may be a small monthly fee for this privilege, he said.
With network operations centers in the Chicago and Washington, DC metropolitan areas, 18-year-old AISN is recognized as a pioneer in managed hosting. The SAS 70 Type II-certified SharePoint hosting specialist already has a thriving partnership base in the Microsoft SharePoint implementation and development community and was among the very first hosting services providers to offer hosted SharePoint 2010 in the cloud.
About AIS Network
AIS Network takes SharePoint to the cloud. AISN clients no longer maintain SharePoint servers in their office, because we secure and care for those servers 24x7x365 in world-class, disaster-resistant facilities and ensure their capacity grows with the client's business. Fully managed hosting is what we do best, and AISN has been delivering it in the form of managed, cloud and applications hosting since 1993. Unlike many hosting companies, AISN, a SAS 70 Type II-certified organization, personalizes client service at every level, inspiring full confidence that mission-critical data, applications and email are in reliable hands. Visit http://www.aisn.net.
The names of actual products and companies mentioned herein may be the trademarks of their respective registered owners.
###