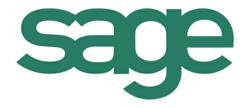 To be nominated and placed on a platform with the top business software companies is a fantastic achievement for us and highlights the high quality service we strive to achieve and continue to provide for our customers
(PRWEB) July 22, 2011
Payroll software specialists Sage UK have been shortlisted for the 2011 SSA Enterprise Payroll Software Award.
The Software Satisfactions Awards are voted for by real customer reviews taken from the largest business software survey undertaken in the UK, with more than 10,200 responses overall. Voters were asked to rate satisfaction in four key business software purchase decision areas: reliability, functionality, value for money and ease of use.
Sage has had two of their payroll products shortlisted for the award: Sage 50 Payroll and Snowdrop KCS Payroll.
Sage 50 Payroll is designed to be used by small and medium sized companies. It includes features such as easy to use year-end report functions and automatic calculations, as well offering support in the form of payroll courses – which can be either self-study or classroom-based.
Snowdrop KCS is payroll software that is suitable for medium and large-sized companies and it comes with a range of features, including payroll history, absence management and integration with Snowdrop KCS HR. Support, training and consultancy are also available with this software.
The latter, Snowdrop KCS, was a finalist last year in the 2010 SSA Enterprise Software category. With 70 companies in total entering this year's awards, there was tough competition to get shortlisted. Catherine Sheldon, Digital PR Specialist at Sage expressed the companies delight at being nominated once again, "To be nominated and placed on a platform with the top business software companies is a fantastic achievement for us and highlights the high quality service we strive to achieve and continue to provide for our customers"
The 2011 SSA shortlist can be found at http://www.softwaresatisfaction.co.uk/2011-shortlist and winners of the awards are due to be announced on Tuesday 18th October.
###