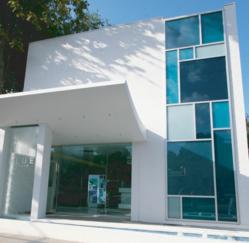 This is a great opportunity for CoralActives to be in a world class spa, Ermis Labs
Atlanta, GA (PRWEB) July 21, 2011
After thorough review BLUE MEDSPA has chosen to add the CoralActives Retinol Exfoliating Cleanser and the CoralActives Penetrating Acne Serum to each of the spa locations.
When treatment products like CoralActives are recognized by dermatologists, plastic surgeons and pharmacists as having great formulations and getting results, it stands to reason that a spa chosen as one of the "Top 55 Spas in the World" by Conde Nast Traveler would come together to bring guests the ultimate treatment experience.
BLUE MEDSPA has been featured in Allure, Lucky, Travel Girl and many other magazines. Their specialties include a "One-Room Experience" where clients are permitted to have multiple treatments in one room, with therapists, masseuses and manicurists coming to them.
About CoralActives
CoralActives is a very effective two-step, once-a-day acne treatment formulated with powerful ingredients. The products are well tolerated due to the use of a renewable, natural anti-inflammatory called Sea Whip Extract. The CoralActives Retinol Exfoliating Cleanser is a low-foaming formula developed with sensitive skin in mind. It combines a very unique encapsulated retinol delivery system with very fine microbeads and Sea Whip Coral. This triple-action creates the perfect exfoliating environment to prepare the skin to receive the Penetrating Acne Serum Gel. The addition of Sea Whip Coral in the cleanser also helps keep your skin calm and balanced. The CoralActives Penetrating Acne Serum Gel goes on light and dries quickly. The use of 6% benzoyl peroxide and Sea Whip Coral provides a dual-action effect. The benzoyl peroxide goes to work killing the bacteria that cause acne while the Sea Whip Coral goes to work on reducing the redness and irritation of acne.
About BLUE MEDSPA
BLUE MEDSPA is the vision of owner John Stupka. The spa provides their guests with expert results and focused care. BLUE MEDSPA offers the latest in Clinical Medical Esthetics, Traditional Spa Services and Lifestyle Based Wellness Programs. They specialize in offering a comprehensive whole person approach to care so that the individualized needs of each guest may be fully understood and desired results achieved.
About Ermis Labs
Ermis Labs is a skin care company committed to formulating safe and exceptionally effective products. Their focus on high-quality ingredients partnered with professional counsel from dermatologists, plastic surgeons and pharmacists has resulted in skin care products with the effectiveness of prescription products but the value and convenience of over-the-counter products.
For more information about CoralActives by Ermis Labs please visit http://www.coralactives.com.
###