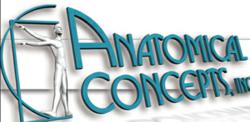 "In cases where surgery is not indicated or can be delayed, the free motion KAFO delivers superior results over traditional locked-knee designs." - Joseph Whiteside, CO, LO, Anatomical Concepts' Clinical Director of R & D
Poland, OH (PRWEB) July 25, 2011
Anatomical Concepts, Inc. (http://www.anatomicalconceptsinc.com), designers and manufacturers of industry-leading medical devices, announced a white paper as a learning opportunity for physicians, surgeons, orthotic and prosthetic and physical therapy professionals. Non-surgical treatment of Blounts disease has been somewhat controversial, but the white paper presents positive outcomes with the V-Vas™ Varum Valgum Adjustable Stress joint system Blounts KAFO.
Compliance has been a common issue in the locked knee designs due to the altered gait pattern and overall perception of being an impractical solution. Past studies have shown some degree of success with use of a drop lock or solid upright KAFO variations. However, the white paper shows improved outcomes using the dynamic V-Vas™ joint (http://www.anatomicalconceptsinc.com/vvas.htm). It allows for sequential correction of the deformity and allows for accommodation of growth, while allowing the knee to move freely throughout a full range of motion.
The company previously developed a KAFO Blounts orthosis to address non-surgical treatment of Blounts disease. The orthosis is ideally suited for the treatment of tibia vara, genu varum (bowleg) and genu valgum (knock kneed) in infant, juvenile, and adolescent patients. Joseph Whiteside, CO, LO, Anatomical Concepts' Clinical Director of R & D and author of the white paper stated, "Our clients have found surprising success using the Blounts KAFO (http://www.anatomicalconceptsinc.com/blounts.html). In cases where surgery is not indicated or can be delayed, the free motion KAFO delivers superior results over traditional locked-knee designs. We're pleased to offer this white paper that details these comparisons."
William A. DeToro, CPO, LPO, President of Anatomical Concepts, added, "We encourage physicians, surgeons, orthotists, physical therapists, and others in the industry to read Joseph Whiteside's white paper. We appreciate his research and believe this is a valuable learning opportunity for medical professionals. Ultimately, this treatment will benefit numerous patients diagnosed with Blounts disease and related bowing deformities."
Anatomical Concepts designed the Blounts KAFO specifically for children and adolescents. In addition to the structural design, the orthosis is available in either solid colors or with colorful, molded graphic designs. For more information on the Blounts KAFO, please visit Anatomical Concepts website at http://www.anatomicalconceptsinc.com or call (800) 837-3888.
To download the complimentary white paper, "Improved Outcomes Using a New Free Motion KAFO for Treatment of Blounts Disease vs. Traditional Locked Knee Designs," please visit http://www.anatomicalconceptsinc.com/pdfs/white-paper-treat-blounts-using-free-motion-kafo.pdf.
About Anatomical Concepts
Since 1990, Anatomical Concepts has developed industry-leading medical devices, custom-fit and custom-fabricated orthoses for both upper and lower extremities. It is a team of practitioners, designers, and manufacturers utilizing advanced technology to develop superior products that not only deliver effective outcomes, but present ease-of-use for the medical professional. The company is the original concept developer of the PRAFO, or Pressure Relief Ankle Foot Orthosis, used in medical facilities internationally.
Anatomical Concepts is headquartered in Poland, OH, and provides medical devices, services, and consulting both nationally and internationally. The company's innovative product line has inspired the procurement of eleven US product patents. Providing solutions for medical professionals and helping to improve patient outcomes is still the driving force behind the corporation. Anatomical Concepts, Inc. products are FDA registered and also carry the CE marking. All products are designed, manufactured, and trademarked by Anatomical Concepts, Inc.
To learn more about Anatomical Concepts' range of products, learning resources, and events, please visit http://www.anatomicalconceptsinc.com or call (800) 837-3888.
# # #