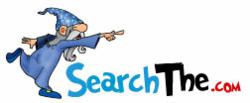 Specially formulated with no annoying ads!
Cleveland, Ohio (PRWEB) July 27, 2011
"Searchthe.com wants you to search the web in the language of your choice and the language you understand", says a key executive with the SearchThe.com development team. Searchthe.com has recently launched a brand new alternative search engine which offers search results in multiple international languages not just standard english like your typical search engine but spanish, french ,german, russian, arabic, hindi and tamil.
Unlike most major search engines Searchthe.com has deployed their search engine without paid advertisements littering the search results page. This excellent feature results in web users finding the information they need faster while not annoying them with unnecessary advertisements. A major built in feature is the ability for a web user to search in any language of their choice instantly by the click of a button.
Other standard features include a robust multi-language image, video and news search tool. Their unique one click search tool is available to any user so they can also search across the web for PDF files, Word documents, Excel spreadsheets, standard text files as well as Powerpoint presentations all in multiple international languages. One more bonus is a dictionary search which can be easily cross referenced in many different languages as well. The team at SearchThe.com has definately created a unique, useful and truly global search engine. Check it out. This new alternative search engine can be visited at: http://www.searchthe.com
###