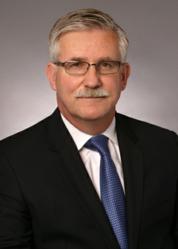 I truly enjoyed my years in public service. It was a privilege to work with the many talented individuals at the ITC and other government agencies.
Washington, DC (PRWEB) July 21, 2011
The Hon. Carl C. Charneski, former Administrative Law Judge at the U.S. International Trade Commission (ITC) and the U.S. Environmental Protection Agency (EPA), has joined the ITC practice at Brinks Hofer Gilson & Lione, announced Laura Beth Miller, chair of the firm's ITC practice.
Judge Charneski marks Brinks' third consecutive prominent hire in the last eighteen months into the firm's growing ITC practice. Lyle Vander Schaaf and Jay H. Reiziss, both of whom had served in the ITC's Office of General Counsel and the Office of the Chairman, joined the Washington, D.C., office of Brinks in 2010.
"My colleagues and I are honored to welcome Judge Charneski to Brinks. His unique perspective from his long service on the bench will be a great asset and will provide our clients with valuable insights on the process and decision-making at the ITC," said Brinks President Gary Ropski.
While at the ITC, Judge Charneski managed fast-paced litigation dockets, presided over evidentiary hearings, and issued numerous decisions in Section 337 investigations involving allegations of patent, trademark, and copyright infringement, as well as trade secret misappropriation, affecting a wide range of high-tech industries. His practice at Brinks will focus on intellectual property and international trade matters, with an emphasis on representing clients in Section 337 investigations before the ITC. He will also advise clients on litigation strategies before the U.S. District Courts and the U.S. Court of Appeals for the Federal Circuit.
"I truly enjoyed my years in public service. It was a privilege to work with the many talented individuals at the ITC and other government agencies. It was through that experience that I got to know the attorneys at Brinks, and I am excited to begin this next phase of my career working with them," explains Judge Charneski. Judge Charneski's EPA experience also adds to the depth and knowledge of the firm's green technology practice group.
Brinks Hofer Gilson & Lione is one of the largest intellectual property law firms in the United States and serves the intellectual property needs of clients around the world. Brinks has 150 attorneys, scientific advisors and patent agents who specialize in intellectual property litigation and all aspects of patent, trademark and copyright law. The firm also advises on issues relating to intellectual asset management, trade secret, unfair competition, and technology and licensing agreements. Brinks routinely handles assignments for companies in the electrical, chemical, and mechanical engineering sectors; the biotechnology, pharmaceutical and nanotechnology industries; and for companies whose work relates to Internet and computer technology law. The firm's trademark practice works on behalf of clients who deal in a wide variety of products and services. Brinks is based in Chicago and has offices in Ann Arbor, Mich., Indianapolis, Ind., Research Triangle Park, N.C., Salt Lake City, Utah, and Washington, DC. More information is available at http://www.usebrinks.com.
# # #