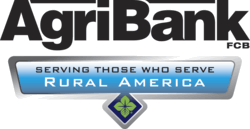 Jeff's appointment will further support the Bank's flexible and proven business model
St. Paul, MN (PRWEB) July 21, 2011
AgriBank, FCB, the largest Farm Credit Bank serving seventeen Associations in a fifteen state area, announced on July 21st that Jeffrey R. Swanhorst has been appointed Executive Vice President and Chief Credit Officer.
In his new role, Swanhorst will provide leadership and direction to AgriBank District's lending activities, including wholesale lending, commercial lending and credit risk management.
"We're extremely pleased to announce Jeff Swanhorst's appointment," says Bill York, AgriBank CEO. "Jeff has been a part of the Farm Credit System for more than twenty-five years and we are delighted that he has elected to join our Association-centric organization."
Most recently, Swanhorst was SVP of Credit at CoBank where he led the credit administration and coordination for the regional agribusiness banking group across the U.S. While at CoBank, he served in credit leadership roles since 1999. Prior to that, Jeff's Farm Credit career began as a lending officer with the St. Paul Bank for Cooperatives.
"Jeff's deep understanding of agribusiness lending and the Farm Credit System, combined with his recognized leadership skills and successful experience, will be significant assets to AgriBank and affiliated Associations. His appointment will further support the Bank's flexible and proven business model and demonstrates the strength of the Executive team so that we will continue to be an even more robust and diversified partner to our affiliated Associations serving rural America."
Swanhorst holds a bachelor's degree in agriculture business from South Dakota State University and is also a graduate of the University of Wisconsin's Graduate School of Banking.
About AgriBank
AgriBank, FCB is the largest of five banks within the national Farm Credit System, with $71 billion in total assets. As agriculture's borrower-owned financial leader, AgriBank complements the market-facing focus of affiliated Associations to serve rural America in a District that stretches from Ohio to Wyoming and from Minnesota to Arkansas, representing nearly 40% of farmland and over 54% of cropland in the United States. These affiliated Associations and AgriBank are collaborating in successfully shaping the future of agriculture.
Additional Information
For more information about AgriBank, including its annual and quarterly reports, visit the Bank's website at http://www.agribank.com.
###