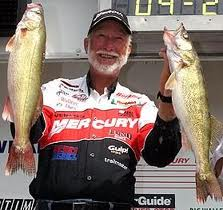 "I can't tell you the great time I had fishing the 2011 Team Challenge with a good friend and fishing legend like Gary Roach, it was an educational and fun filled experience."
Brainerd, MN (PRWEB) July 26, 2011
Gull Lake is located in central Minnesota's lake country just north of the cities of Brainerd and Baxter. Fishermen arrive year round to experience the thrill of hooking some of the lakes abundant fish. Gull Lake was a natural choice for the fishing tournament and Brainerd is the site of one of the states Teen Challenge campuses.
When the opportunity arose for Visit Brainerd to become involved in this worthy cause, Mark Innes, and well known professional fisherman Gary Roach formed a team sponsored by the "Visit Brainerd" Lodging Association.
The tournament's two person teams each submitted an entry fee of $100 and then raised a minimum of $500 from friends, relatives, co-workers, etc. Visit Brainerd was pleased to sponsor Mark and Gary as a team by donating $500 toward their fundraising efforts.
The 2011 tournament was a tremendous success, raising $125,000 for MN Teen Challenge!
This year's top fundraising team brought in $12,945 for MN Teen Challenge. Honorary tournament director and renowned fisherman Al Lindner commented that "these first three events have been such a great successful that they will only grow."
For more than 25 years, Minnesota Teen Challenge has been restoring hope to teens and adults struggling with drug and alcohol addiction. They are one of the largest and most affordable programs in Minnesota with campuses in Minneapolis, Brainerd, and Duluth, Minnesota.They offer both a faith-based recovery program and a short-term licensed treatment program allowing them to effectively serve individuals with a broad spectrum of addiction issues; from those seeking treatment for the first time, to those who have been struggling with addiction for many years.
Visit Brainerd was proud to be involved and pleased to have been of assistance in arranging lodging for some of the tournaments participants. Suzette Bush, Executive Director of Visit Brainerd suggested the http://www.visitbrainerd.com website for others interested in what the Brainerd – Baxter and Lakes Area has to offer, including an events calendar to assist visitors in selecting activities which match their interests.
As a special, free service Visit Brainerd will assist visitors with all of the planning and arrangements for great Minnesota vacations. Suzette is delighted to suggest the perfect Brainerd MN hotel, motel, B & B, resort or cabin to complement the combination of activities selected.
Visit Brainerd represents eleven individual vacation lodging properties offering a wide variety of options for people looking for vacations in Minnesota and the Brainerd Lakes area, providing information tailored to suit individuals, couples, families, groups and corporate events.
###