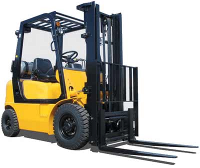 We are really interested in a rent-to-own program for a used forklift. It would be long term. Please let us know the details.
(PRWEB) July 22, 2011
When local companies are competing to earn a customer's business, the resulting savings can be staggering. With this in mind ForkliftsNationwide.com has expanded its coverage area and redesigned its user interface to make the forklift rental process even smoother. Customers simply enter their forklift or lift truck needs throught the quick quote form and instantly their request will be submitted to pre-approved local suppliers.
Here are some of the key features of the new interface:
1) Multi-step quote form esures requests are fulfilled to exact product specifications.
2) Easily search by service areas through city pages.
3) Full list of companies through the ForkliftsNationwide.com company directory.
4) Companies contact you within minutes of submitting a quote.
Some of the new pages that have been added to help customers understand what they need prior to making a decisions include a guide to forklift rental, used forklifts, and a section for every variation of forklift types from electic lifts to internal combustion.
###