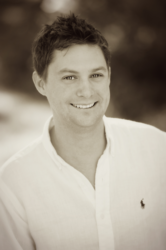 At Spanish Trail Dentistry, we understand a healthy mouth is a part of a healthy body,
Pensacola, FL (PRWEB) July 26, 2011
Cosmetic and family dentist, Jeff Strickland, DMD of Pensacola, FL is proud to announce the launch of a new patient-focused website. The practice launched the new website created by dental website design leader ProSites, Inc. The website includes many interactive features like testimonials and a Smile Gallery, giving examples of procedures to help users and patients make better informed decisions about their oral health. The website utilizes extensive search engine optimization techniques to reach patients and local consumers who are searching for relevant information about Dental Implants near Pensacola, FL and other comprehensive dental services that Spanish Trail Dentistry provides.
"I hope potential patients will take a few minutes and visit our site and get to know our team as well as taking a look at the smiles we have had the privilege to enhance. We love to share our patient testimonials," says Dr. Strickland
Current and prospective patients now have access to information about providers, procedures and other informative content when they visit the new website. Some of Dr. Strickland's services include:
Cosmetic Dentistry
Dental Implants
Family Dentistry
Dr. Strickland also utilizes the website as an educational tool by including Links and Frequently Asked Questions pages. Patients and users now have access to other dental resources and answers to oral hygiene related questions.
"At Spanish Trail Dentistry, we understand a healthy mouth is a part of a healthy body. Many health issues can be a result of or exacerbated by dental health problems. We want to help our patients understand this link and improve both their oral health and their general health as well. Your overall well-being is important to us," says Dr. Strickland.
More about Jeff Strickland, DMD:
Dr. Strickland has provided patients with safe, Cosmetic Dentistry in Pensacola, FL since establishing his practice in 2001. He is a member of the Seattle Study Club, the Florida Dental Association, the Northwest Florida Dental Association, the Escambia Santa Rosa Dental Association, and is an alumnus of the Pankey Institute for Advanced Dental Education. For more information on Jeff Strickland, DMD and Spanish Trail Dentistry visit the practice website at spanishtraildentistry.com.
# # #