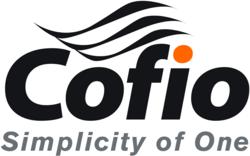 "AIMstor already unifies... physical and virtual data protection," stated Charles Crampton, CTO of NetBase Technologies.
San Diego, CA (PRWEB) July 25, 2011
Cofio Software Inc., a world-class provider of unified backup and data protection software, has released support for the VMware vSphere 4, vSphere 5, ESX/ESXi 4 and 4.1.
AIMstor vSphere Add-on Details: Cofio's AIMstor vSphere Add-on offers comprehensive backup and recovery support for VMware's ESX/ESX(i) 4, and vSphere 4.0/4.1 and 5.0 platforms. Capabilities, all managed through AIMstor's Workflow User Interface, include:

Block-granular near-continuous backups using VMware Changed Block Tracking (CBT) for big reductions in Virtual Machine (VM) I/O loads, backup transfer capacities and network traffic.
Changed Block Tracking (CBT) for VM machines via VMware host. CBT can now be done to guest host VM's via vSphere using the AIMstor agent, transferring changed blocks to secure backup targets. AIMstor uses its own similar technology called Changed Byte Transfer to protect data on physical machines or VMs with its resident agent on the machine.
Application consistent recovery of Exchange and SQL.
Granular recovery to allow file and folder level restore from VMs after boot.
Allows you to set single or multiple backup targets for local or remote VM restore.
Optimized data transfer for low bandwidth networks using vSphere CBT or AIMstor's Source Side Deduplication.
Flexible restores options to choose destinations for fastest possible restore, such as:
1. Restore a VM to its original host, or another host
2. Cloning, which is a restore assigning a different group name
3. Restore to any specified datastore on any host
4. Restore to any specified resource group
"Today AIMstor already unifies many critical needs at our current customer sites for both physical and virtual data protection," stated Charles Crampton, CTO of NetBase Technologies, a solution provider to banking and healthcare customers throughout the Southeast. "We can now extend AIMstor's coverage below the guest OS down to the VMware vSphere vStorage API level in those same environments."
Availability and Pricing
The AIMstor vSphere Add-on is available as an add-on to AIMstor 2.5, and is installed on any VMware-supported Linux or Windows platforms (Windows 2003, 2008, and Linux OS's with kernel 2.6 and later). The agent is also available as a virtual appliance for deployment on any VMware ESX or ESXi hypervisor. Pricing starts at $1,800 per VMware vSphere host server.
About Cofio Software, Inc.
Cofio is the creator of AIMstor software, which unifies Data Protection, Workflow and Compliance. As a next generation application, AIMstor is highly efficient as a replacement alternative to legacy backup and recovery infrastructures. AIMstor currently has several patents pending with the USPTO. Cofio is a global supplier of storage software with offices in the US, Asia and Europe. For more information please visit: http://www.cofio.com
Copyright (C) 2011 All rights reserved
# # #