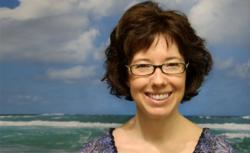 Pittsburgh, PA (PRWEB) July 24, 2011
Most recently McCardle worked on the client side as the Translation Coordinator for invivodata®, inc. where she handled the translation and programming of software in a wide variety of languages for electronic diary devices used in clinical trials. Previously McCardle worked on the vendor side for a Pittsburgh based translation company as a Project Manager. She holds a B.S.B.A from Duquesne University, where she majored in International Business and minored in French.
"We are very happy to have Cathy on board with us," comment Charlene Nagy, CEO of Confluent. "I have known her for many years and appreciate her hard work and dedication to the industry." Nagy continued, "With our recent ISO 9001 certification, company re-branding, and sales efforts we have seen a steady increase in business. As we grow, we will continue to add the resources necessary to continue to deliver the top quality work our customers expect and deserve."
"I am excited for the opportunity with Confluent Translations, and to be back on the provider side of the language service business. It enables me to have direct contact and make lasting connections with both clients and linguists alike. And managing projects in a variety of fields always keeps things interesting," stated McCardle.
Confluent Translations, LLC is a professional language translation services firm located in Pittsburgh, Pennsylvania which has been in business since 1992. For more information about Confluent, visit http://www.confluenttranslations.com.
###