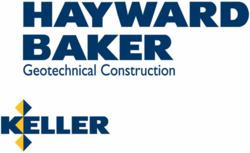 Odenton, MD (PRWEB) July 22, 2011
Hayward Baker Inc., North America's leading geotechnical contractor, announces the appointment of Dan Cadenhead as senior vice president heading its Western Region business operations. Cadenhead's appointment is in concert with his position as president of Anderson Drilling, a Hayward Baker sister company, based in Lakeside, California.
As the new senior vice president of Hayward Baker's Western Region, Cadenhead will focus on efficient utilization of the region's talent in its management ranks and its field forces. The Western Region serves the states of California, Washington, Oregon, Idaho, Nevada, Arizona and Hawaii, as well as Mexico.
Announcing the appointment of Dan Cadenhead to Hayward Baker's staff, John Rubright, president, noted, "Dan has a deep understanding of the West Coast geotechnical market and how to excel in the foundation business. Equally important, he has done a superb job in developing talent and building a strong team throughout his career at Anderson."
Cadenhead has served for 33 years with Anderson Drilling, which was acquired by Hayward Baker's parent company, Keller Group plc, in 2006. Rising to the position of president of Anderson Drilling in 1998, he has directed financial, manpower and equipment resources along with being responsible for the design, management and installation of specialty construction projects in California, Oregon, Washington, Nevada, Arizona, Utah, New Mexico, Idaho, Wyoming, Colorado, South Dakota, Nebraska, and Kansas.
To assist Cadenhead with the additional managerial responsibilities, Kelly Hawes has been promoted to the position of Chief Operating Officer of Anderson Drilling.
In addition to his responsibilities at Hayward Baker, Dan Cadenhead is actively involved in industry professional organizations. He is a past president of the ADSC - the International Association of Foundation Drilling. Currently, he serves as a member of the executive committee liaison between California Department of Transportation (Caltrans) and the ADSC.
About Hayward Baker Inc.
Hayward Baker Inc. is North America's largest geotechnical contractor. Ranked by ENR magazine as the #1 Foundation Contractor, Hayward Baker is the industry leader in applying ground modification technologies to site improvement and remedial work, with a 60-year record of experience. A wide range of technologies is employed in providing foundation support and rehabilitation services as well as settlement control, structural support, site improvement, soil and slope stabilization, underpinning, excavation shoring, earth retention, seismic stabilization, and ground water control. Hayward Baker is capable of offering full Design-Build services for virtually any geotechnical construction application.
Hayward Baker's services are provided through a network of more than 20 company-owned offices and equipment yards across the continent.
Hayward Baker Inc. is part of the Keller Group of companies, a multinational organization providing geotechnical construction services throughout the world. Web site address: http://www.keller.co.uk.
###