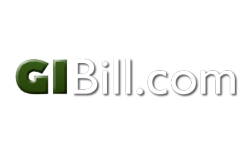 This interactive map was designed to eliminate some of the challenges veterans face in regards to implementing the GI Bill.
Foster City, CA (PRWEB) July 25, 2011
GIBill.com, a site with the latest information about the Post-9/11 GI Bill, has created a tool that aims to ease the confusion of new GI Bill rates. In the past, tuition payments were a fixed amount based on a veteran's entitlement and enrollment status. New GI Bill rates are based on entitlement and the tuition of the most expensive public school in each individual state. GIBill.com's new interactive map will allow users to narrow down GI Bill rates by their home state.
"We know that it can be difficult to understand every aspect of the GI Bill," said Meghan Prober, GIBill.com spokesperson. "This interactive map was designed to eliminate some of the challenges veterans face in regards to implementing the GI Bill. There are a lot of factors to consider when service members try to use their government education funds and our website aims to provide as many helpful tools for veterans as we can."
Recent changes to the Post-9/11 GI Bill have made payment determinations different from the Montgomery GI Bill because the post-9/11 bill pays an amount equal to the tuition and mandatory fees directly to the school. Veterans can still qualify for either version of the GI Bill. However, once a veteran chooses to use the new (Post-9/11) GI Bill, the decision cannot be reversed. GIBill.com recommends that veterans completely understand the differences between the old and new GI Bills before committing to one over the other.
For up-to-date information on all things GI Bill, please visit GIBill.com and follow the site on Twitter and Facebook.
About GIBill.com
GIBill.com, a trusted resource since 1999, provides in-depth benefits information and news to over 50,000 service members and veterans each month. GIBill.com is committed to keeping members of the military community up-to-date on their Montgomery and Post-9/11 GI Bill benefits as well as providing information on tuition reimbursement rates, the housing allowance, GI Bill comparison charts, and more. GIBill.com is owned and operated by QuinStreet, Inc. (NASDAQ: QNST), one of the largest Internet marketing and media companies in the world. QuinStreet is committed to providing consumers and businesses with the information they need to research, find and select the products, services and brands that best meet their needs. The company is a leader in ethical marketing practices. For more information, please visit QuinStreet.com.
# # #