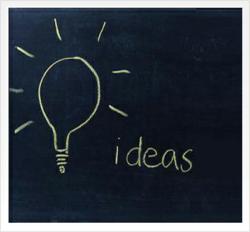 We've evolved way beyond printing.
Madison, WI (PRWEB) July 25, 2011
Omnipress celebrated their service expansion on Wednesday, July 19th with the launch of their brand new website. Previously focusing their services on printing and distributing educational materials in digital and online formats for conferences and meetings, Omnipress has repositioned to support training events and educational publications. The expansion specifically supports on-demand printing, inventory management, integrated order fulfillment and inquiry, and custom kitting of training materials for seminars and courses as well as educational publications. Their new online knowledge centers help associations create online portals to host vast amounts of conference educational content.
Steve Manicor, VP of Business Development at Omnipress stated, "We've evolved way beyond printing. In fact, more than half our solutions involve technology to integrate systems or distribute content in electronic formats – e-books, online knowledge centers as well as CDs and flash drives. The new website has finally caught up to better represent who we are and what we do."
Omnipress will now present themselves as "Your big ideas partner for educational content." This shifts them away from being producers of conference materials in print, digital and online to more of a creative solutions focus – serving associations as a partner to finding new ways and practical solutions for educational content. By understanding associations need to find different ways to remain relevant and attract new membership, Omnipress helps them take a look outside the box for big ideas that will leverage educational content into valuable assets to spark association growth and provide quality education to their membership and industry.
Manicor adds, "Previously, our focus was more on outputs. Now we are focusing on association challenges and developing custom strategies to help them collect, format and optimize the distribution in print, online, mobile devices and more. It's no longer a one medium world anymore."
With a "seek-to-understand" approach, associations looking for new ways to distribute content with Omnipress shouldn't expect an easy-to-reach, generic solution. Omnipress employees will take the time to ask questions and brainstorm ideas ensuring a full understanding of the problem before providing unique solutions that are right for particular associations at that point in time. Knowing educational content is an asset and a driving factor in membership growth, Omnipress will also help associations develop a plan to expose their valuable content in online knowledge centers.
David McKnight, CEO of Omnipress explains, "Associations are in a challenging time. Technology is moving fast. Members are questioning their relevancy, and how associations educate is changing. By nature, most association's already have vast amounts of educational content. We're helping them by providing online solutions to help expose their content assets to the world in a way that makes it more usable, findable, accessible, searchable, timely and cost-effective. This will give associations opportunities to increase membership, generate revenue and improve attendee and member satisfaction."
McKnight goes on to say, "This is more than just putting technical papers and presentations online for a single event. It's about creating an archive of information that associations can use to extend the reach and life of that asset."
About Omnipress
Omnipress provides associations "Big Ideas" and practical solutions for their educational meeting, training and publication content.
We focus on helping you take your valuable content assets containing your industry's most exciting research, ideas and education and delivering it in ways that make the it more relevant, accessible, useful, timely – and, of course, cost effective.
We help you brainstorm ideas to transform your educational program content, course materials and publication content into valuable assets you can deliver online, in print, via mobile devices and more.
More than 900 associations consider us their hand-holding, problem-solving, big idea partner today… to help them realize the greatest possible value of their educational content tomorrow.
Conferences and Meetings
--Collecting and managing abstracts, presentations and reviews online
--Providing educational conference program content in print, flash drives, CD and online
--Creating online event-based knowledge centers and communities
Training
--Providing on-demand printing of training materials
--Inventory management, integration and reporting
--Customized order processing and fulfillment of materials to training events
Educational Publications
--Creating online knowledge centers for educational and resource content
--On-demand printing of educational books
--Integrated order processing and fulfillment of publications
###