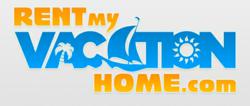 Rent My Vacation Home pioneered the seamless merchant distribution model which is credited for returning yield and revenue management capabilities back to Homeowners
Washington D.C. (PRWEB) July 23, 2011
Rent My Vacation Home Dot Com & RMVH Network pioneered the seamless merchant distribution model which is credited for returning yield and revenue management capabilities back to Homeowners and for broadening their distribution options. Rent My Vacation Home Dot Com & RMVH Network automates the distribution of discounted Vacation homes and Condos and brings new cost and time efficiencies to the market.The Hotel style check out is built into each listing with Travel Insurance.
Rent My vacation Home and the RMVH Network private label offerings, distributed through Google, Bing and Yahoo with other leading third- party Internet partners such as Rent Disneyland Vacation home dot com and Rent a Ocean Home dot com, This gives consumers access to a large selection of vacation homes at over 70,000 listed on 83 web sites of accommodations at discounted rates online for the homes with a new hotel style check out system. Rent My Vacation Home Dot Com& RMVH Network is a private company headquartered in Washington DC and can be found on the Internet at http://www.rentmyvacationhome.com.
Rent My Vacation Home seamless distribution network provides leading Internet retailers, like Rent My Beach Condo Dot Com, with access to great deals from the world's leading vacation home rentals in the top destinations for all of Amercia.Rent My Vacation Home popularity with consumers generates the booking volume for participating Home owners members.
This is by far the largest owned and run vacation home state network system working with the conjunction with the Chamber of Commerce Nationwide. Other partners include E-online data and Travel Guard Insurance that encompasses the group.Example http://www.RMVHFlorida.com put any state where the state name Florida is for a new state.
If traveling in the near future before renting a Hotel room look at the selection of the 83 web sites and over 70,000 Houses and Condos in this RMVH network that has home owners and vacationers list and search with one click. There is no need to waste time visiting many vacation web sites .Now 1 search can now be done on one web site called Rent My Vacation Home dot com that searches and lists on 83 major Web sites all in the USA.
###