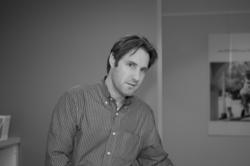 This win is the result of constantly questioning how we can be highly creative and highly effective to benefit our clients more meaningfully.
Omaha, NE (PRWEB) July 25, 2011
Bailey Lauerman was recently ranked among the top-ten most effective independent advertising agencies by Effie Worldwide and Warc, the global marketing intelligence service. Bailey Lauerman is the only Nebraska-based agency to be included in Effie Effectiveness Index as a result of its national wins.
"The Effie Index is the best source for who's doing the best marketing around the world," said Matt Seiler, Effie Worldwide Chairman of the Board and Global CEO of Mediabrands. "As part of the overall Effie offer, it should be an invaluable source to help marketers and their agencies."
Bailey Lauerman has earned two Effie Awards in as many years for work on behalf of Mission Bean Coffee and Cargill.
"We are proud to be in the company of the nation's elite agencies," shared Carter Weitz, Bailey Lauerman president and chief creative officer. "This win is the result of constantly questioning how we can be highly creative and highly effective to benefit our clients more meaningfully."
# # #