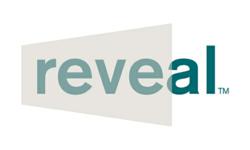 InControl met all of our technical requirements and made the most sense financially.
Audubon, PA (PRWEB) July 25, 2011
RevealData (http://www.revealdata.com) today announced that its flagship online review platform, InControl™, now features proprietary concept clustering functionality and it is available at no additional charge. With the addition of this module, InControl 3.2 offers comprehensive analytics that legal clients can use to perform data analysis and online document review in the same platform, using the same technology infrastructure. This feature, along with a fixed price-point and an intuitive interface, were the factors that drove eClaris (http://www.eclaris.com) to choose InControl as its litigation support platform. A leading consultancy and service provider headquartered in South Pasadena, Calif., eClaris will offer InControl to its legal clients as part of a comprehensive services offering that will target small to mid-sized law firms.
"Reveal is breaking the mold in the online review market with a fixed pricing structure," said Wendell Jisa, chief operating office of Reveal. "Unlike others in this market, Reveal charges one price for the InControl platform and that price includes all modules. This allows our customers to better manage their budgets and develop services that they know will create revenue."
InControl 3.2 goes beyond the proprietary analytics enhancement to include an upgraded international feature. This allows users to choose their location and thereby set their date and number formatting accordingly. These selections permeate the entire data loading process. The Operations Center--InControl's administrator tools--now has added productivity tools designed to streamline administrative functions within the system, decreasing low-cost activities and boosting billable hours. This includes more efficient data and image loading and handling, as well as general data administration improvements. As is the case with all InControl modules, the 3.2 upgrades are included in the overall price of the software package. No additional costs or third-party tools are necessary.
"InControl met all of our technical requirements and made the most sense financially," said Jacques Nack Ngue, eClaris' founder and president. "We have other online review tools installed, but InControl was the right choice for our end-to-end legal services management offering. InControl offers everything at one price--there are no additional costs; it includes the functionality our clients need in an easy-to-use interface; and is backed by a solid management and development team that has proven itself to us time and time again."
"The Reveal development team is known for working closely with our customers to deliver an online review platform that addresses the most pressing day-to-day needs of their clients," said Kevin Reester, Reveal's chief technology officer. "InControl, v3.2 is just more evidence of Reveal's commitment to listening to the needs of the industry and delivering tools that provide tangible value to our customers. In addition to our latest release, we are pleased to be working with eClaris as their newest technology partner and adding value to their unique service offering."
###
About eClaris, Inc.
eClaris offers consultative solutions that help clients respond to investigative or legal requests for digital data. Services include: tactical digital forensics, litigation hold, evidence storage, data hosting and backup tapes. The company is dedicated to helping law firms, corporations and government agencies classify, process and review® electronic data. eClaris combines superior legal consultative expertise with the latest in scalable technology to provide clients with cost effective, accurate and accessible data in a timely fashion. Learn more about eClaris at http://www.eclaris.com or call us at 213-623-1260.
About Reveal
Reveal is a technology company that offers document analytics, online document review and project management software in a single platform to the legal industry's litigation market. The company is comprised of leading-edge technologists, successful entrepreneurs, and seasoned litigation support experts who have delivered products to emerging markets for decades. Reveal sells its flagship product, InControl™ as an installed software product to law firms, corporations and service providers internationally. Reveal's InControl provides a firm the flexibility, reliability and affordability to contain litigation costs with its own analytical tools and easy-to-use document review, as well as to communicate case information across their litigation support team. Read more about Reveal at http://www.revealdata.com.
Safe Harbor
This news release contains forward-looking statements, including but not limited to, those that refer to eClaris' future development plans or operating results. Actual results could differ materially from those anticipated due to risk factors that include, but are not limited to, lack of timely development of products and services; lack of market acceptance of products, services and technologies; inadequate capital; adverse government regulations; competition; breach of contract; inability to earn revenue or profits; dependence on key individuals; dependence on outside parties for sales, customer support, and/or customer retention; inability to obtain or protect intellectual property rights; inability to obtain listing for the companies' securities; lower sales and higher operating costs than expected; technological obsolescence of the company's products; litigation; limited operating history and risks inherent in eClaris' markets and business. The forward-looking statements in this press release represent eClaris' current views as of the dates of individual pages, and eClaris may disclaim any obligation to update these forward-looking statements.