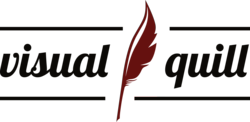 I love working with Visual Quill. I feel as if they're a highly creative, visual extension of me. They captured the essence, fun, and excitement of The Spy Who Left Me so well it's as if they read my mind about what I was looking for in a book trailer.
Issaquah, WA (PRWEB) July 25, 2011
Artitudes Design Inc is proud to announce the launch of a sister company, Visual Quill, created to produce high-quality, low-cost book trailers for authors of all genres. The company has a unique combination of expertise: that of Artitudes' talented and seasoned design team and an award-winning, seven-time published author who serves as Visual Quill's resident book marketing expert and author advocate.
Artitudes is a 17-year-old Seattle-area full-service design firm specializing in executive presentations. The team consists of experts in design, technology and digital storytelling who know how to make presentations sing. Gerri Russell is an award-winning romance novelist. As Visual Quill's resident author, Gerri advises the design team on the publishing industry and what is most effective for authors. The marriage of the two results in a powerhouse team that delivers effective, quality trailers.
"Gerri's experience as an author in search of quality digital marketing help is what gave me the idea to create Visual Quill", said Andrea Heuston, CEO of Artitudes and Visual Quill. "I knew our team could knock it out of the park in terms of our design eye and capabilities and our understanding of how to present content in a compelling way. Whether it's a romance, mystery, sci fi thriller or cookbook, it's all about captivating your audience and that is our forte."
Quality and affordability are the hallmarks of a Visual Quill trailer. The company offers five different price points to suit every author's budget. Entry level packages start as low as the 'Spotlight' at $349.00, but to date the most popular package has been the 'Feature' at $999.00. This option offers custom imagery and custom genre-specific animation and dynamic motion graphics. For example, for the trailer for Gourmet Game Night–a fun cook book for game-centric entertaining–the team created a checkerboard animation suggestive of game boards, and a customized motion effect reminiscent of tiles used in many games such as mahjong or dominos. The super-sexy spy thriller, The Spy Who Left Me was brought to life using retro graphics, spotlight features and music that instantly bring to mind the era of James Bond and Sean Connery classic spy movies. Upgrades such as custom sound effects, HD formatting, narration, custom-created music and custom 2D and 3D animation are available on all trailers.
"I love working with Visual Quill", said Gina Robinson, author of The Spy Who Left Me, Agent Ex series, available November 1, 2011 St. Martin's Press. "They took the time to really get to know my book. I feel as if they're a highly creative, visual extension of me. They captured the essence, fun, and excitement of The Spy Who Left Me so well it's as if they read my mind about what I was looking for in a book trailer. No one else came close on quality and price." View the Spy Who Left Me Trailer at: http://www.youtube.com/watch?v=nCaAeTRcsZE
The need for quality digital marketing tools is great as the book selling market is highly competitive and rapidly changing. More than one million (1,052,803) books were published in the U.S. in 2009, according to Bowker, the leading provider of global book information. This is more than triple the number of books published four years earlier (2005) in the U.S. Additionally the way books are marketed has changed dramatically in recent years. Publishers have shifted more and more marketing responsibility to authors. At the same time, many authors, seeing the explosion in e-readers, are choosing to self-publish their books. For both approaches, there has been an increasing emphasis on using videos to promote books. Yet Visual Quill believes that what is available on the market runs the gamut from poor quality to entertaining or pretty but not necessarily effective as a sales tool. They aim to change that with their entry into the marketplace.
About Visual Quill
Visual Quill's offices are located near the foothills of the Cascade Mountains in Issaquah, Washington. View the portfolio at http://www.visualquill.com
Contact Visual Quill: info(at)visualquill(dot)com or 425-391-1187.
###