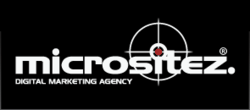 Micrositez, one of the UK's leading Digital Marketing Agencies has expanded into the US market will no doubt be welcomed by those looking for employment in the digital arena in the greater Orlando area.
Lake Mary, FL (PRWEB) July 23, 2011
News that Micrositez®, one of the UK's leading Digital Marketing Agencies has expanded into the US market will no doubt be welcomed by those looking for employment in the digital arena in the greater Orlando area. The SEO company has recently acquired state of the art premises at the Grade A suburban office park, The Crescent at Primera, in Lake Mary, Florida.
Micrositez is an integrated Digital Marketing Agency specialising in Search Engine Optimization (SEO), Pay-per-click (PPC) Advertising and Web Design to small, medium, and large scale businesses in the USA and worldwide. Their clients range from multi-national blue chip companies to small start-up businesses from all over the UK, Europe, Australia, the USA, and South East Asia.
After increasing demand from Micrositez's North American clients they felt the next step in their global business progression was to expand their US team and establish a base in Lake Mary's prestigious Crescent at Primera office park in the heart of Orlando Florida's Hi Tech corridor.
Now in town they are ready to start recruiting their new US team and are currently looking to fill over 30 positions. Micrositez are sure the US market will provide them with some exciting new talent within Web Development, Web Design, Account Management, Pay-per-click, Search Engine Optimization and so on. News of 30+ new job openings becoming available in Lake Mary's private sector is surely welcome news for all those weary job hunters in the current employment and economic climate.
As an International SEO Agency they have an enviable track record not only through offering high end results to online businesses via their organic approach to Link Building, and Search Engine Optimization, their services also extend to web design, PPC management and social media, and they're so confident of their work they even publish their results live online.
Micrositez success has also been recognized by TopSEOs, the independent authority on Search Vendors, as they have won several Digital Marketing awards and are currently ranked top 3 for Search Engine Optimization, No. 2 for Website Design and have held the coveted No. 1 spot for Link Building for over two years.
They believe their success is based on building strong business foundations and they put their ethics and business integrity above every area of their business. Scot Crone, CEO and Founder of Micrositez said, "As a wholly Christian owned and operated business we knew our success was going to be achieved through developing trustworthy relationships with our clients so we ensured every area of our business was completely transparent and we were completely ethical in our approach to our clients and their businesses."
It has been an exciting journey for team Micrositez, and moving stateside has certainly been a major highlight and the digital future for Micrositez, their team and their client's looks promising.
For additional information contact: Karen Crone Email: karen.crone(at)micrositez(dot)us Phone Number: 407-878-7802
Micrositez is an award winning Digital Marketing Agency, established in 2004 they have grown year on year to become one of the Global leaders in Digital Marketing.
Their mission is to provide an integrated Digital Marketing service to global MNCs becoming their preferred partner and be known for operating a completely ethical white hat SEO internet marketing system that dramatically increases targeted traffic to their clients' websites at competitive prices and with outstanding service, as well as to build on their reputable and award winning success so as to continue growing and developing their business into new geographical and business areas.
For more info please visit: http://www.micrositez.us
# # #