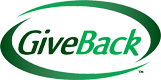 GiveBack has resulted in over $11 million in taxable local expenditures while delivering over $120,000 to local charities in Lawrence, KS.
Lawrence, KS & Orlando, FL (PRWEB) July 25, 2011
World Company is launching its successful GiveBack "Buy Local" program (http://www.give-back.us/) in Steamboat and Craig, Colorado, as the precursor to making the program available as a turn-key system for municipalities, Chambers of Commerce, local buying groups, and media partners early next year. As part of the turn-key conversion and new market roll-out, World Company has partnered with Sundrop Mobile, the leader in POS-integrated mobile loyalty solutions, as the enabling technology partner for the program going forward.
GiveBack started in 2009 in Lawrence, KS as a "Buy Local" initiative. Lawrence, KS has approximately 35,000 households with a total population of 85,000 residents. In 2 years, 20,000 residents have enrolled in the program resulting in $11,000,000 in local expenditures and over $120,000 given to local charities. The Lawrence GiveBack program has 68 participating merchants and has generated interest from other communities nationwide looking to emulate the program's success in Lawrence.
Consumers are encouraged to buy locally by registering with GiveBack. Then, purchases at participating businesses help consumers earn points toward a gift issuance on their card while simultaneously triggering a contribution to local charities. The GiveBack program uses permission-based marketing services to drive those consumers to other participating local businesses, which helps keep tax revenue in the community, funds local charitable causes, and builds community businesses.
World Company has solved the problems associated with a multiple merchant loyalty program, and leveraging Sundrop Mobile's underlying technology, can now more easily deploy a community-wide program that is both cost-effective and easy to administer. After launching in Steamboat and Craig, CO, World Company and Sundrop are going to re-package the program into a turn-key solution for other organizations to deploy in their own communities.
For more information about GiveBack and to register interest in running a GiveBack "Buy Local" program in your own community, visit http://www.give-back.us/.
# # #