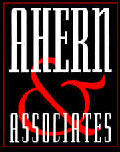 If you're looking to become a more profitable and efficient company or are considering the sale of your trucking or logistics business, then this is a must-attend event
Phoenix, AZ (PRWEB) July 25, 2011
Ahern and Associates, Ltd., the North American leader in the field of trucking and logistics, in conjunction with the global law firm of Benesch have teamed up once again to host their second annual conference for the transportation industry.
WHO: Andy Ahern, CEO of Ahern and Associates, Ltd. and Jim Hill, Chairman of Benesch Law will co-host the event while interacting with the soon to be named expert panelists.
WHAT: Transportation Conference addressing the many issues affecting companies within transportation. Attendees will gain insights into the capital markets as well as practical tips on mergers, acquisitions, recapitalization and restructuring in the world of transportation and logistics. Additionally they will receive the most up-to-date analysis and forecasts concerning regulatory changes including CSA, EOBRs, Hours of Service, independent contractors, and more.
Trucking and logistics company owners will also have the opportunity to learn how to make their operations more profitable and attractive for a sale, refinancing or just ongoing ownership. As well as gain insight from both strategic and financial investors in terms of what they look for when sizing up a target logistics company to purchase or provide growth capital.
WHERE: J.W. Marriott Hotels and Resorts, Chicago, IL. Special room rates are available for attendees.
WHEN: The transportation conference is scheduled to take place Friday, September 23, 2011 from 10am to 4pm.
"Last year's conference was a tremendous success which provided an outstanding networking venue for the dozens of attendees and expert presenters from across the country," explains Ahern. "If you're looking to become a more profitable and efficient company or are considering the sale of your trucking or logistics business, then this is a must-attend event."
Those who wish to RSVP for the conference are urged to contact:
Claudia Balderas
Manager/Executive Assistant
Ahern & Associates, Ltd.
(602) 242-1030
Email: Claudia(at)ahern-ltd(dot)com
Megan Thomas
Client Services Manager
Benesch, Friedlander
(216) 363-4639
Email: Mthomas(at)beneschlaw(dot)com
About Ahern & Associates, Ltd.:
Ahern and Associates is North America's leading trucking and transportation management consulting firm. The skilled consultants at Ahern and Associates specialize in mergers and acquisitions of trucking and logistics companies as well as the restructuring and evaluation of existing carriers that seek to increase operating efficiency and improve profitability. Since 1987, Ahern and Associates has aided hundreds of buyers in the acquisition of trucking and logistics companies throughout the U.S. and Canada as well as assisting many transportation and logistics companies in reducing their overall operating costs and increasing their profitability. For more information, please call 602-242-1030 or visit http://www.Ahern-Ltd.com
Business contact:
A.W. Ahern
602-242-1030
Media contact:
Jason W. Jantzen
Phoenix Marketing Associates
http://www.PhoenixMarketingAssociates.com
602-282-0202
###