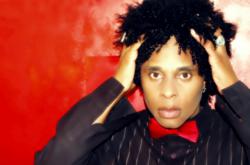 "Independent Artist are doing it for themselves"
Miami, FL (PRWEB) July 28, 2011
The music industry as we know it is changing right before our eyes. The A & R, title along with marketing and promotions are almost nonexistent for any startup artist due to the increasingly popular online social structures that allow for any independent artist to create awareness for themselves. South Florida native Wibby White has done just that.
With the help of online outlets like CD Baby, Facebook, Youtube and PR Web, Wibby was able to build a successful marketing campaign that grossed him $15,000 in online sales in just 3 months. Not a bad feat for an artist that decided to take on an Independent status.
It's been over a year since the release of 'Never to Much' the Remix Project, Wibby's latest project. The Remix Project stormed the dance floors due to heavy promotions and gained notoriety from the anticipated video release. Wibby was also featured on several internet radio shows, performed at various clubs national and internationally, as well as had hit songs featured on some of the dance industry's top compilation albums.
And now, courtesy of his production company, Pandemonium Productions Worldwide, Wibby has completed and launched his new official website, WibbyWhite.com.
The launching of the WibbyWhite.com website is a pivotal point for Wibby because it brings everything into perspective. With accomplished online sales and two CD's under his belt, the completion of the website gives Wibby that extra added visibility and one central location where all of his creative works can be heard. Currently in the studio recording his third full length album – Afro Disco Baby, Wibby aims to take control over his artistry and show that independent artist can get proven results in today's social networking and visual media society.
As for now, you can enjoy his latest single 'Time'(Ext. Club Mix), remixed by DJ Bryan Reyes. The video for Wibby's newest single will be shot August 2011 in Miami by EyeUrbanTv.com. Also be on the lookout for Wibby in the July 2011 issue of Hip Hop weekly magazine this summer.
As Wibby White states, "Carving out your own niche and recognizing opportunity is key for independent artist." For Wibby White the time is now to seize the moment!
###