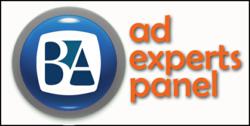 Very challenging to see how you and your peers forecast emerging advertising trends...
New York, New York (PRWEB) July 25, 2011
Borrell Associates is seeking advertising industry experts to participate in its ongoing Borrell Associates ad experts panel. The panel is open to executives working in online, mobile, newspapers, TV, radio, cable, directories, outdoor, direct mail and other media in an advertising or media strategic planning capacity.
Two to four times a year, using the highly respected Delphi method, participants answer approximately 10 questions online pertaining to an advertising topic in two or more rounds. Panelists will have access to results of the opinions collected. This information is extremely valuable for participants to use in their strategic planning and budget allocation. There is no fee to participate.
"It is very challenging to see how you and your peers forecast emerging advertising trends," said Borrell Associates Executive VP Peter Conti. "We already have hundreds of participants from all kinds of media and over the years some interesting forecasts have materialized," he said in regards to the current panel.
To sign up or get more information Click Here.
About Borrell Associates
Borrell Associates is an advertising research and consulting firm that assists local media Web sites in maximizing their ad revenue. Borrell Associates helps media companies to develop and implement fact-based strategies and ad-sales tactics supported by our proprietary local ad-spending data through products such as the Compass Report that details local ad-spending patterns for 100 businesses by 13 media. In 2011, Borrell Associates acquired Belden Interactive, a leading survey research firm studying ad-spending intentions at the local-level by SMBs.
Borrell Associates holds annual advertising conferences for both online and mobile media. Its Local Mobile Advertising Conference will be held on October 2-3, in Chicago.
With 18 employees, Borrell Associates is based in Williamsburg, VA with an additional office in Seattle.
# # #