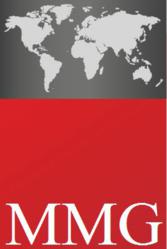 Rachel Aldighieri, at the Direct Marketing Association (DMA), says: "In creating a product that adheres to DMA best practice guidelines, MMG is able to provide peace of mind to its customers while building trust in the medium."
(PRWEB UK) 25 July 2011
MMG – Mobile Marketing Group have today launched its full service Mobile Marketing Platform.
Incorporating Bulk SMS, 2-Way SMS, HLR Lookup and AVS Lookup, MMG have provided Mobile Marketers with a viable, cost effective SMS Marketing and Mobile Marketing Solution.
The innovative online mobile marketing platform is connected to over 750 networks in 110 countries and expands the reach of businesses in new territories.
Bulk SMS and 2-Way SMS Marketing are used by some of the world's largest blue chip organisations, now all companies around the world have the ability to develop their brand or generate SMS Leads using the mobile medium.
Online Mobile Marketing Solutions are not uncommon. However many are overly complicated, inaccurate or simply don't offer the customer good value. The Mobile Marketing Group has recognised this and looked to develop a viable solution for all businesses.
The online Mobile Marketing and SMS Marketing Platform enables marketers to manually upload their list of contacts swiftly and easily into their secure dedicated account. SMS Marketing delivery receipts or inbound SMS replies are delivered directly into the clients account in real time.
If you are taking your first step into mobile and SMS / Text Message Marketing, or have already integrated mobile into your business, the Mobile Marketing Group can provide an extensive range of mobile solutions for your organisation.
Whatever your mobile requirements the Mobile Marketing Group can provide a solution, whether you are looking for a simple online bulk text service, a platform to run mobile advertising campaigns or a tailored business solution specific to your business requirements.
Bulk SMS / Bulk Text Messaging - Text messaging continues to be an extremely popular method of communication, as direct messaging to consumers offers unparalleled response and a cost effective way of communicating with consumers. The Mobile Marketing Group's platform enables you to send text messages to single or multiple handsets. These can be sent immediately, or can be scheduled. When required, lists can be screened against specific criteria before messages are sent. Dynamic headers can be used to personalise messages, and numbers can be embedded allowing the recipient to respond immediately.
Unlock the potential of the mobile channel with MMG.
Mobile Marketing is one of the fastest growing areas of the advertising market globally and becoming a major part of the communication strategy of many companies and brands.
Not only is mobile penetration typically high throughout most of the developed world; mobile has the convenience factor of being available anytime, anyplace anywhere, always on, allowing instant responses to a call to action. The mobile is also a truly personal device, allowing personalization of marketing messages to a specific user as well as easy tracking and measurement of user responses.
. 88% of UK Adults own a Mobile Phone
. Over 5 Billion Texts sent every Month in the UK alone.
. 97% of messages are opened immediately
. 580% growth in mobile marketing is predicted over the next 5 years
MMG can connect your business to people through the creative use of the mobile marketing channel.
The Mobile Marketing Platform is a feature rich; fully scale-able, carrier & enterprise grade solution for creating and managing interactive mobile services and mobile marketing campaigns.
The Mobile Marketing Group is a Member of the Direct Marketing Association and the Mobile Marketing Association.
The online Mobile Marketing Platform is launched today by MMG and is available to all new and existing clients. It will immediately form an integral part of the company's core Mobile Marketing services, which include micro-billing, micro-payment solutions, Bulk SMS Marketing , Two Way SMS,and opted in Consumer Marketing Lists.
To find out more, visit the Mobile Marketing Group website at: http://www.mmgrp.co.uk/.
Notes to the Editor
About the Mobile Marketing Group
MMG – Mobile Marketing Group is an active Member of the Direct Marketing Association and Mobile Marketing Association.
Based in London, The Mobile Marketing Group specialises in providing innovative Mobile Marketing solutions. It is a leading supplier of bulk SMS, micro-payment and micro-billing technologies within the UK and around the world. With network connections in over 100 countries, MMG is developing into a globally recognised business within this growing industry.
# # #