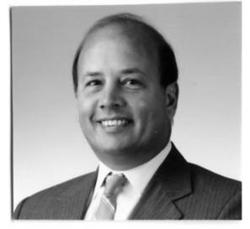 Investments in Sustainable Green, energy saving technologies provide financial incentives, federal markets in green, energy use compliance, global trade and US labels for foreign parts assembly
Raleigh, NC (PRWEB) July 26, 2011
Norton & Associates Inc is a MBA multi-disciplinary business intelligence firm with 28 years of business development experience. The group provides vision and assembles modern green technology to bear on sustainable green business development. This includes real estate investment, bio agriculture, product development, construction, manufacturing, assembly and distribution. This process will require new green job skills, workforce training, global marketing using Interactive Media. The process also provides green job incentives, environmental, energy credits, and carbon reduction credits adding value and preparing business for the future global markets.
Robert H. Norton, PE has assembled a group of industry professionals and formed a Global business center that develops, educates and manages, "sustainable green economic business opportunities". The group recruits business, matches investors and creates joint ventures partnerships using a Technology Forum. The company provides continued resource management for private business economic development. The program includes sustainable, green, ECO education, green job training, and recruitment of retired US military and disabled veterans, certification, global business development and marketing exchange. The group has assembled R & D, environmental and energy engineering, LEED design, Energy Star certification with sustainable energy management and climate carbon Federal compliance. The economic business development assembly of US label, buy American federal compliance products provides marketing, assembly and distribution of global products.
The new Entrepreneurial Sustainable ECO Green economic market includes; LEED Construction for housing, business, schools, factories, Energy/environmental Technology for natural gas, water management, renewable clean energy in wind, bio fuel and solar, ECO agriculture/aquaculture for foods and is the basis of the ECO system. Federal (Military) and State incentives and compliance for the creation of Green Jobs and new business related to the environment, conservation, renewable energy, clean air and clean water provides the basis to build a new US economy and US Recovery.
Our professional group is comprised of commercial business associates in government, education, job training, equity funding, real estate, taxes, law, merger and acquisition, investment, LEED design, Energy star engineering, environmental and conservation sciences, communications, alternate energy, bio fuels, bio agriculture, development, construction and investment. We have a common goal: to create a sustainable green management group to identify, educate, provide business development with a common purpose: to rethink the boundaries and limitations of commercial the ECO systems, providing economic incentives and add substantial value to chosen projects by re-engineering for today's interconnected global market.
The economic business opportunities to correct the world wide balance sheet includes new job training, business development, R & D, product development, manufacturing and market promotion in the new Sustainable Green marketplace. Compliance with clean air, water, environment, energy, carbon reduction with financial incentives, grants, tax credits, energy credits and future carbon offsets.
This group will identify Federal and State regulations, compliance and incentives for environment, energy, conservation and carbon reduction offsets. Will develop grant and bond programs for financial incentives from Federal, State and private funding foundations to enable new sustainable, green economic development opportunities to be developed. Verify current market value then oversee a re-engineered use to add economic values for investors. To educate, train new jobs skills per the US Green Job Act and The US Recovery Act programs providing alternate education and employment training to grade school students, train the unemployed, provide employment to the retired military and veterans.
We all must look to the global economy and develop new sustainable green business opportunities, jobs skills and markets for secure but innovative ways to rebuild. We must work with green alternatives as both a better way to add value, a more responsible way to do business and a better way to live a healthier life.
Norton & Associates Inc is providing umbrella services to dozens of Small business with classifications of WBE, MBE, SDV working within a 2500 acre park, air, rail, deep water port, zoned for free Foreign Trade, Federal classified HUB zone advantage. Business consists of Design, Engineering, Construction Management, Metal Building Manufacturing, Am-Cor Federal Housing, Construction Resource's Connections CRC, and Sustainable Energy Management. Light assembly manufacturing in wind, solar, geo thermal, bio fuel foreign parts for US labels. This is an opportunity for joint venture companies to enter into the North Carolina Federal markets with companies operating within their desired markets. Feet on the ground.
The opportunity is clear that the new US recovery will include business, jobs and global leadership in the worldwide green economy. Business motivation must avoid irreparable damage to the environment, be cost effective and sustainable, balance trade and share global markets. Enhance national security and prosperity using National Small Business standards.
###