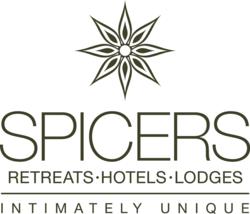 Sydney, NSW (PRWEB) July 25, 2011
Spicers Retreats, Hotels and Lodges are delighted that three luxury properties in the group, Spicers Hidden Vale, Spicers Tamarind Retreat and Spicers Clovelly Estate are finalists in the 2011 Savour Australia Restaurant & Catering Awards for Excellence in their selected restaurant categories.
This news comes shortly after Spicers Vineyards Estate's Restaurant Botanica was crowned Best Restaurant in a Guesthouse in the Hunter Valley in the NSW Savour Australia Restaurant & Catering HOSTPLUS Awards for Excellence announced last week.
Spicers Clovelly Estate's restaurant, The Long Apron, famous for its degustation menu and locally-sourced produce, is a finalist in the category of Contemporary Australian Formal restaurant for the Sunshine Coast.
Spicers Tamarind Retreat's restaurant, The Tamarind, specialising in innovative Thai cuisine, is a finalist in the New Restaurant Category for the Sunshine Coast. Spicers Hidden Vale's Cottons Restaurant is a finalist in the category of Restaurant in a Hotel/Motel/Resort for the Brisbane/Darling Downs region. Spicers Peak Lodge is a finalist in Fine Dining in the Brisbane/Darling Downs region.
Acclaimed chefs Paul Blain and Daniel Jarrett combine international experience, passion for fresh local ingredients and unique cooking flair to deliver a culinary treat for visitors to Spicers Tamarind Retreat near Maleny in the Sunshine Coast hinterland.
Set in a tranquil outdoor pavilion designed to make the most of its peaceful location, The Tamarind specialises in traditional Royal Thai cuisine, focusing on harmonising the delicate balance of Thai flavours.
Paul also shares his culinary secrets at regular cooking schools at The Tamarind where visitors learn first-hand the intricacies of Thai cuisine – from where to find the right ingredients to creating the perfect dessert – and then savour their own creations.
Only an hour's drive from Brisbane and the Gold Coast, Spicers Hidden Vale is set on a 12,000 acre working country farm and offers a taste of Australia with its signature beef, a superior wine list and sprawling views of wide open plains and distant mountain ranges.
Cotton's Restaurant offers an intimate, relaxing atmosphere set in a grand historical homestead which has been lovingly restored with open fireplaces, antique furniture, multiple private dining rooms and wrap-around verandahs - it's like stepping back in time to the days of true country hospitality and wholesome, hearty meals.
A gourmet's paradise, Montville's Spicers Clovelly Estate is home to the Long Apron restaurant specialising in personalised service, an innovative degustation menu — European inspired — utilising fresh and simple local ingredients and a selective wine list.
Book into the Long Apron cooking school with Executive Chef Cameron Matthews and gain the confidence to cook Italian and French food for friends and family. No matter what level of skill you have these classes offer individual hands on experience in an intimate beautiful setting.
The personalised nature of award-winning mountain retreat Spicers Peak Lodge flows through to the world-class dining facilities where the menus reflect the modern diversity of Australian culture supported by an extensive wine list.
Guests have the choice of an array of fine dining options, from gourmet picnic hampers to special degustation menus with an emphasis on fresh and simple cuisine prepared by award-winning master chefs.
Danielle Duell, Chief Executive Officer of Spicers Retreats, Hotels & Lodges, said this is a great honour for all three properties, and the Spicers group.
"We're very proud of these nominations. Our food and wine offerings are a key part of the Spicers experience and these achievements reinforce the high standards we set for ourselves," she said.
"We pride ourselves on quality, not pretentious, dining experiences with locally sourced or even homegrown produce, combined with great wine, professional service and amazing locations."
"I would definitely encourage everyone to visit a Spicers property, restaurant or day spa to experience it for themselves."
Winners and finalists from each category will be announced at a combined presentation event for all the regions on Monday, September 5, 2011.
###