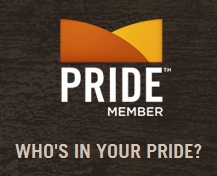 Pridemember.com is by far the safest social networking site I`ve seen on the Internet
Denver, CO (PRWEB) July 26, 2011
Introducing, http://www.pridemember.com - a new social networking site that offers maximum privacy, safety and security without having to change a million profile settings.
Following an in depth tutorial of Pridemember Law Enforcement Officer, Jason Gold, who currently serves as a Police Liaison for Ann Arbor Public Schools in Ann Arbor, Michigan had this to say:
"The World Wide Web is a great tool and resource for young people to utilize. However, unfortunately, due to a small number of agitators - bullies, predators and the like - legislators and authorities are under an immense amount of pressure to police the Internet, as privacy and safety are priorities for everyone, especially for parents whose tweens and teenagers regularly use the Internet. In my opinion, http://www.pridemember.com is by far the safest social networking site I`ve seen on the Internet because there is no 'stranger' contact."
Whether there is a parent concerned for the safety of their teenager while they are online, a non-profit organization in need of support from donors, a business desiring feedback from consumers, or a public figure (i.e., Author, Music Artist, Athlete or T.V. personality) who wants to keep fans updated on details of their career and life, Pridemember is for everyone.
Since the beginning of time, for protection and support, lions have lived in what are known as "prides." Just like a pride of lions, not only do people want the ability to connect with loved ones and friends, they want privacy - they get it! Which is why all "personal" prides are protected with 128-bit (or higher) SSL encryption.
In addition to privacy and safety being their number one priority, pride members need not worry about being bombarded with unsolicited requests and advertisements, as Pridemember is 100% advertisement free, and always will be.
For only one ($1) dollar, or ten ($10) dollars a month, members create "personal" or "public prides." So with the pride land open, the race to reserve a pride name begins! Visit http://www.pridemember.com and create a pride today!
# # #