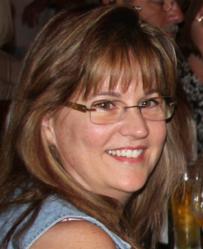 The ISPQ application process was long and difficult
Murrieta, CA (PRWEB) July 25, 2011
Ambassador Energy is the newest solar training company to be awarded the Interstate Renewable Energy Council (IREC) Institute for Sustainable Power Quality (ISPQ) accreditation for Continuing Education Providers.
"The ISPQ application process was long and difficult," said Julia Oliver, Director of Operations at Ambassador Energy. "NABCEP says they are 'the hard one to get.' I will have to add ISPQ to that list! After working on this for many months, I am so happy that we are now on the short list of trainers with this degree of recognized expertise. I am proud to be associated with ISPQ and Ambassador Energy."
Ambassador Energy formerly offered, and will continue to provide, proprietary solar PV training to the public in one- and two-day classes. In addition, their Agencies train for three days as a part of their initial emersion into the solar PV industry. Once they complete training and are inducted into the Ambassador Energy family of Agencies, they receive unlimited support, in the form of job walks, quote review, product education, sales coaching, client interfacing, installation supervision, and membership into a team approach to selling and installing solar appropriately and correctly.
Steve Fulgham, CEO of Ambassador Energy and NABCEP certified twice said, "I believe in the NABCEP benchmark of excellence. I am thrilled to have our company accredited by ISPQ, which is the first step to playing a more significant role in training contractors for NABCEP testing."
About IREC
Supporting quality training
IREC uses the ISPQ international framework to assess content, quality, and resources across a range of renewable energy, energy efficiency and weatherization training programs. This process leads to defined workplace knowledge and skills, and ensures the legitimacy of what is being taught and by whom. An IREC ISPQ credential sends a strong signal that a rigorous standard has been met.
About Ambassador Energy
Ambassador Energy (AE) is a solar training and distribution company, with over 70 Authorized Agencies operating in 17 US states. AE employs two NABCEP Certified Installers (Fulgham 031310-74 and Kelso 031310-124) and one NABCEP Certified PV Technical Sales professional (Fulgham 012911-35). AE provides a turnkey, consolidated platform of renewable energy training, support, product-agnostic distribution and evolving mindshare to a nationwide network of Ambassador Energy Authorized Agents, who are contractors and entrepreneurs augmenting their portfolios by offering renewable energy solutions to their clients.
Ambassador Energy offers their Agency program to qualified candidates. New Agency Training is offered approximately once every four to six weeks.
###