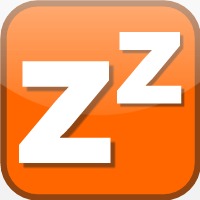 Previous website creation had been a daunting task... I highly recommend this quick, low cost system to get online", Leigh Jones
Bridport, Dorset (PRWEB UK) 26 July 2011
Two years in the making, Zazar offers individuals and small businesses with no technical knowledge a fully featured web building service at a very competitive price.
From the beginning Zazar intended to allow just about anyone to build and manage a professional website at an affordable price. "Previous website creation had been a daunting task", stated Leigh Jones, a Zazar customer. "I highly recommend this quick, low cost system to get online".
For first timers, the innovative ability to select from a range of pre-defined sites means a complete site can be created in seconds, leaving just the appropriate wording to be added. The service also includes a rapidly expanding range of template designs to choose from as well as additional features to enhance pages including social bookmarking, RSS feeds, blogs, calendars, maps etc.
"At Zazar we are building a community of website users whose feedback is steering our ongoing development", stated Alison Standish, Zazar Director. "We are excited to be able to offer business grade websites for a few pounds per month and help small businesses and individuals create a professional online presence".
Allowing designers and developers "behind the scenes" enables further customisation of websites. "Designers may customise nearly all aspects of the site templates and developers may add their own HTML code", stated a Zazar senior developer. "Over the past year we have also released a number of jQuery plugins used in Zazar to the developer community which are available from our website".
The affordable subscription also provides web hosting, e-mail and a Zazar domain free of charge. The best of all Zazar provides a no obligation, free trial period to create and use all of its features before subscribing.
Web users interested in learning more of Zazar and its features should visit http://www.zazar.net or can start building a website by visiting http://www.zazar.net/freetrial
About Zazar
Launched this year, Zazar provides professional do-it-yourself websites for non-technical people, priding itself on simplicity and design.
###