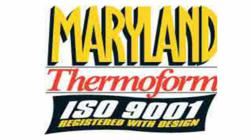 Scott Macdonald, C.E.O. of Maryland Thermoform Corporation said, "AUVSI offers an opportunity for Maryland Thermoform to exhibit our primary capabilities to a concentrated target audience (unmanned vehicle and defense) all in one location
Baltimore, MD (PRWEB) July 30, 2011
Maryland Thermoform announced today they're Delighted and Fired up to go back for the fourth consecutive year as an exhibitor (Booth #2802) at the annual AUVSI Unmanned Systems North America 2011 Symposium. It is actually being held at the Walter E. Washington Convention Center, located in Washington, DC, from August 16th – 19th. There are an anticipated 6,500 attendees, 450 plus exhibitors, more than 150 technical presentations within the four day exhibit.
AUVSI is the world's largest Conference and Exhibition concentrating on Unmanned Systems. Scott Macdonald, C.E.O. of Maryland Thermoform Corporation said, "AUVSI offers an opportunity for Maryland Thermoform to exhibit our primary capabilities to a concentrated target audience (unmanned vehicle and defense) all in one location.
New Business Development Manager for Maryland Thermoform, Tammy Sagastume said, "This is a wonderful show for Maryland Thermoform, as it provides us with the opportunity to meet with our existing (government and commercial) clients, acquire brand new ones and continue to keep up with the latest industry trends."
10 Main Reasons Why Government Agencies Like to Buy from Maryland Thermoform are:
1. Provides parts and components formed, fabricated and assembled out of commodity and composite materials utilized in projects such as Shadow and other light weight UAV's that is carried on our troops back.
2. Parts built to customer specifications by a core group of skilled personnel that understand…it takes dedication and teamwork to get the job done
3. "Your One Stop Plastics Source"…In-house Design, Engineering, CNC Machining Center, Tool, Die, Pattern Shop, CNC Routing and Prototyping to Production all under one roof
4. Proven track record of On-Time Delivery From April through June 2011, our on-time delivery rate percentage of finished product was 99.6%
5. Outstanding reputation with both our Prime Contractors and Other Customers
6. Dedicated to providing both cost effective and efficient solutions to our customers
7. ISO-9001:2008 Register with Design
8. Makes the buying process easier for government facilities with the acceptance of a Blanket Purchase Agreement, Purchase Order and/or the acceptance of Merchant Cards
9. Attributes (savings in freight, easy access to our facility, etc.) that a local vendor has to offer their customers
10. Assists government agencies and customers in meeting their Small Business requirements
For further information on Maryland Thermoform Corporation and the AUVSI Unmanned Systems North America 2011, please contact Tammy Sagastume, New Business Development Manager at:
Phone: (410) 947-5063 x112
Email: tsagastume at mdthermo.com
###