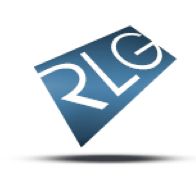 New York, NY (PRWEB) July 25, 2011
According to an article published by Bloomberg on July 21, in advance of an advisory panel meeting on September 9 to discuss the long-term safety of drugs used to treat osteoporosis, the United States Food and Drug Administration is "reviewing oral medicines to combat bone weakening… for evidence they cause esophageal cancer and say patients should still take the drugs."
More than 40 million people in the U.S. either have osteoporosis or are at high risk because of insufficient bone mass, according to the National Institutes of Health.
The FDA previously announced that the panel will discuss a class of drugs known as bisphosphonates, which have been associated with a rare type of thigh fracture and osteonecrosis of the jaw, or jawbone death, when they are used over a long period. The drugs include Actonel, Boniva, Fosamax, and Reclast.
Last year, the FDA strengthened warning labels on the drugs and said doctors should periodically evaluate the need for continued bisphosphonate therapy for patients who have been on the drugs for longer than five years. Bisphosphonates, used by about 5 million Americans, have been shown to increase bone mass and stop or slow the progression of osteoporosis. There have been at least 300 reports of atypical femur fractures, a rare type, in patients taking the drugs, often for longer than five years, as reported by the Wall Street Journal.
The FDA has said it is not clear if bisphosphonates were the cause of the fractures or if the products have an optimal duration of use. Some bone researchers speculate the drugs might cause brittle bones over the long term that are more susceptible to fractures, according to the Journal piece.
The Rottenstein Law Group urges anyone whose friend or relative has been prescribed Fosamax or another osteoporosis drug to reach out to that person and recommend that he or she consult a physician immediately and then speak to a qualified personal injury lawyer. The Rottenstein Law Group maintains a Fosamax Femur Fracture Lawsuit Information Center at http://www.fosamaxfemurfracturelawsuit.com. The site has features that allow for easy sharing, including links for automatic posting on Facebook and Twitter, specifically to enable visitors to spread the word about the dangers of Fosamax.
About THE ROTTENSTEIN LAW GROUP
The Rottenstein Law Group is a New York-based law firm that represents clients in mass tort actions. The firm was founded by Rochelle Rottenstein, who has more than two decades of experience as a lawyer, to represent clients in consumer product injury, mass tort, and class action lawsuits in a compassionate manner. http://www.rotlaw.com
Contact:
The Rottenstein Law Group, LLP
Rochelle Rottenstein, Esq.
1259 Veeder Drive
Hewlett NY 11557
(212) 933-9500 (office phone)
(212) 933-9980 (facsimile)
rochelle(at)rotlaw(dot)com
http://www.rotlaw.com
###