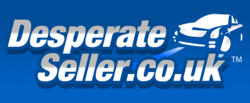 (PRWEB UK) 28 July 2011
The latest statistics released by Desperate Seller, a premier UK used car selling and advertising website, have shown that for the month of June 2011 the Korean-based car makers Kia Motors have proved to be the most searched for car manufacturers, with the biggest percentage increase in search traffic on the website. The 21 per cent increase in search traffic – based on user behaviour in the UK – has proven somewhat of a surprise to Desperate Seller, given the relative obscurity of the brand.
As a partner of Hyundai Motors, Kia's key markets are China, United States of America, India and South Korea, yet their popularity within the UK market has steadily increased within the last 12 months. It appears that Desperate Seller's recent statistics do follow a national trend, with Google's own reporting following suit and showing a significant rise in Kia-targeted traffic within the UK.
The search traffic statistics mirror a general increase in sales of Kia vehicles across the world. In fact, sales of Kia vehicles have entered double-digits with global sales up by 22 per cent during June, as reported by Reuters earlier this month. This currently places Kia Motors and Hyundai Motors in fifth in global car sales rankings, with rival Japanese car manufacturing firms hit by significant production losses due to the devastating tsunami and earthquakes earlier this year.
In terms of both global and UK growth, it has been suggested that a weakened global economy has driven car consumers to look at value for money and practicality, two qualities inherent throughout the Kia range. The 'flagship' Kia Rio hatchback and Kia Sportage SUV crossover have both also obtained widespread acclaim and a myriad of awards between them, including Best Fleet Car 2011 for the Kia Sportage. These recent achievements have served to boost interest in Kia's range and along with its 2010 brand overhaul, have also contributed to an increased brand profile and the subsequent UK search traffic.
About Desperate Seller
DesperateSeller.co.uk is a leading UK website advertising second hand cars for sale and car leasing. Since its inception, DesperateSeller.co.uk has grown to become a reputed online community that features over 200,000 second hand cars for sale within its exclusive network of car classifieds.
The website operates a cost-efficient and simple yet innovative car advertising model, known as the 'Advert Accelerator' system. The system submits one classified advertisement across a number of websites for a fixed fee, ultimately saving each customer a significant sum of money and increasing the advertisements' visibility.
For those looking to purchase a second hard car, DesperateSeller.co.uk also conveniently incorporates an advanced search and compare facility to effectively filter through hundreds and thousands of results.
###