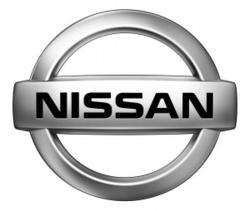 (PRWEB) July 27, 2011
Nissan America has confirmed the production of electric motors for the Nissan LEAF – the world's first all-electric, zero-emission vehicle designed for the mass market – at the Decherd, Tennessee assembly plant. Ingram Park Nissan – a Nissan dealership in San Antonio, Texas is very excited that this vehicle is being produced in the United States. Production will start as early as 2013. The U.S. Department of Energy Advanced Technology Vehicles Manufacturing Incentive Program loan funds facilitates the preparation of the plant for electric motor production. Installation of a new assembly line is required along with up to 90 new jobs. Once the new assembly line is finished, the plant will be able to produce up to 150,000 electric motors per year for Nissan LEAFs. The main assembly of the LEAF is being facilitated by the company's assembly plant in Smyrna, Tennessee.
"Nissan's Tennessee operations are paving the way to a zero-emission future for everyone," said Bill Krueger, vice chairman of Nissan Americas. "By delivering motors for the first mass-produced electric vehicles manufactured in the United States, our Decherd plant will play a vital role in making zero-emission mobility a reality for American consumers."
Nissan's Decherd operations started production in 1997, and the new electric motor assembly line will be the fifth addition to the plant since 1997. The new assembly line will be installed in existing space on-site. There is an estimate of 100,000 sq-ft. of available floor space for the entire assembly line of electric motors. The assembly line will feature highly automated, state-of-the-art equipment including wire winding machines, magnetization and magnet insertion equipment, varnishing and hot press equipment and test equipment. The Decherd plant stretches over 1.2 million sq.-ft. And produces engines and component for Nissan vehicles built all around North America; the plant is also equipped with engine casting and forging operations. The annual capacity for the plant is currently 950,000 engines, 1.1 million crankshaft forgings and 192,000 cylinder-block castings.
The Smyrna manufacturing complex will produce the Nissan LEAF and the electric batteries that power it. The advanced, lithium-ion battery plant is on track to become operational at approximately the same time LEAF production starts at Smyrna. They plan to start both productions by late next year.
Ingram Park Nissan, the premier San Antonio Nissan dealership, offers a positive purchasing experience for all of our customers. They stock recent Nissan vehicles in San Antonio and used cars as well.
###